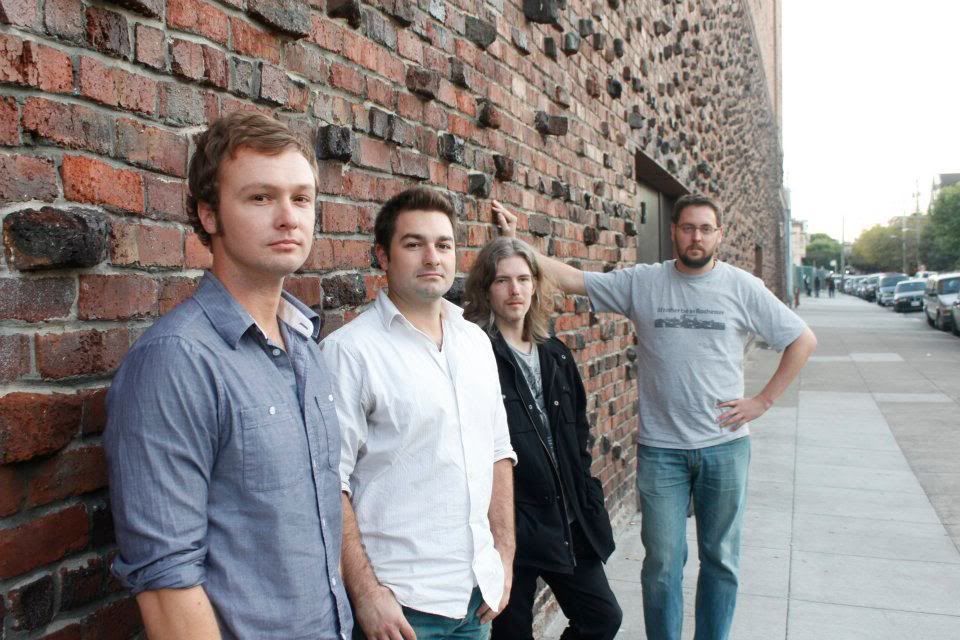 Adios Amigo began in a distant land, some 5923 miles south (as the crow flies) of San Francisco, California, in the South American capital city of Santiago, Chile. It was in this foreign place that Johnny Major, during his college year abroad, began writing love songs on an old, beat-up, Cuban guitar for a Chilean girl whom he would go on to marry. The music was derived from John's experiences as a drummer in a pop-punk band in Davis, CA (where he attended college) and as bassist in a funk-rock band in Novato, CA (where he attended high school), as well as a profound musical appreciation of 50s doo wop and Motown, The Beatles, indie rock bands such as Broken Social Scene, The Strokes and The Shins, as well as singer-songwriter, Elliott Smith. It would be 8 years and tens of thousands of miles travelled before John would record his music and assemble a band. Adios Amigo is the culmination, and also the beginning of his musical aspirations coming to light.
Adios Amigo, the band, was put together after completion of recordings in the Sacramento studio of sound engineer and college friend, David Pullin (Sholi, The Soft White Sixties). All instruments were performed by Major, and the recordings would go on to become Adios Amigo's self-titled, debut EP. With only songs written on acoustic guitar, and having never played with a full band, the sound was invented through layering of guitar and vocal tracks, and the end result was a harmonious wall of sound, reminiscent of Broken Social Scene 's grandiose indie rock symphony. Major's singing and writing style can be likened to Elliott Smith, his vocals delivered softly with strategic harmonies, in traditional pop song structure, ala The Beatles.
Adios Amigo's debut, 5 song EP is an eclectic batch of songs that cover the musical spectrum, from the indie-rock guitar explosion of "Intro", to the techno-folk ballad "Play You", to the dancy, jazzy groove "Debut", to the 50s doo wop- influenced power-pop standard "Easy to Hide", to the spaced-out and chilled out acoustic, futuristic, bossa-nova, synth-scape, "The Couch". All is tied together by a pop-sensibility, and a calm, upbeat, and positive musical vibe. The songs are about various elements of life: love, past, present, future, and falling asleep on the couch with somebody special. There is not an unhappy note on the album.
In the spring of 2011, Major recruited musician friends to bring his music to life in a live setting. The current lineup includes Jason Forrest (guitar, vocals), Shawn McNamara (bass guitar, vocals), and Steve Wills (drums, vocals). Johnny Major also plays drums in San Francisco based indie-folk band, il gato. All members of Adios Amigo reside in San Francisco, CA. The band's debut, self-titled EP was independently released on August 1st, 2011, and is available for free at adiosamigo.bandcamp.com