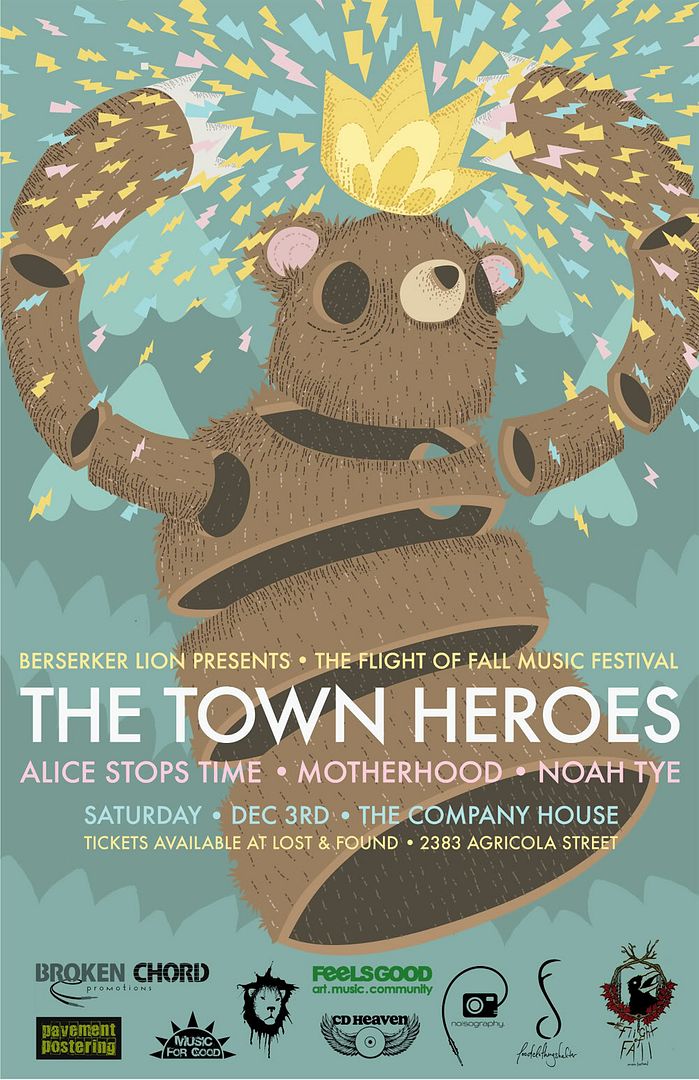 The Town Heroes, Alice Stops Time, Motherhood & Noah Tye
Get to this show if you like...Alternative Rock, Classic Retro Vibes, Banging your head around, Clapping and sing alongs
Oh, and AWESOME-FRIEND-PARTY-FUN-TIME!!!
Saturday, Dec. 3rd at The Company House
Doors at 9:30pm
$7 Cover
Capacity is SUPER limited so make sure to pick up your tickets ahead of time at Lost & Found, 2383 Agricola Street
Facebook Event:
https://www.facebook.com/profile.php?id=164200200&ref=tn_tnmn#!/event.php?eid=316611288354416
This show is part of The Flight of Fall Music Festival
16 bands in 2 days!
Dec. 2nd & 3rd at Gus's Pub & The Company House
Full schedule can be found at
www.berserkerlion.com
Presented to you by Berserker Lion Music Collective
In Partnership with Broken Chord, FeelsGood and foodclothingshelter.music
Thanks to our friends CD Heaven, Music For Good, Pavement Postering, and Noisography!