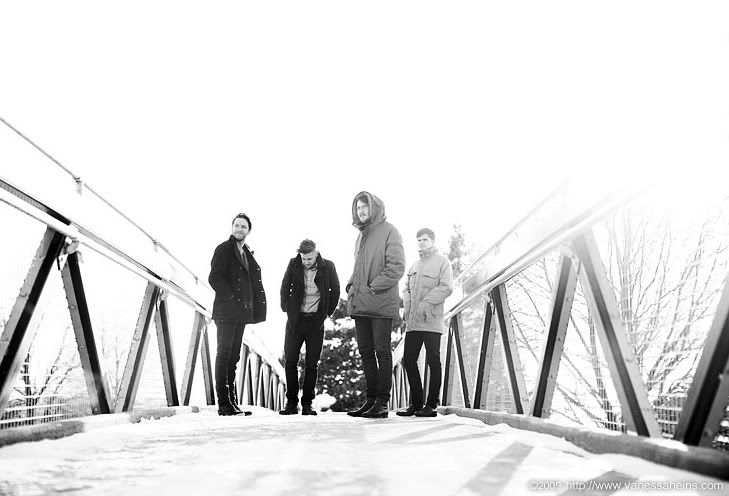 Toronto folk-rock band The Wooden Sky are returning to the Maritimes in support of their upcoming release Every Child a Daughter, Every Moon a Sun, due out Feb. 28 (Black Box Recordings), March 1-3. Dates include:

March 1 Fredericton The Capital
March 2 Moncton The Tide and Boar
March 3 Halifax The Seahorse Tavern

Primarily recorded at Montreal's famed Hotel 2 Tango studio with Howard Bilerman (Arcade Fire) and Radwan Ghazi Moumneh, some of the album's 13 tracks were also recorded in homes, farms and churches. The album follows up the recently released EP City of Light.

Since 2003, The Wooden Sky has been pushing the limits of folk and country, adding pieces of outside influence and slowly growing their own unique sonic aesthetic. It's all led them to create their previous releases If I don't Come Home You'll Know I'm Gone and When Lost at Sea. They've garnered national attention, including charting on national campus radio and performances on MTV.

"…The band somehow toe the line between tried and true, wide open expansive numbers and the compositions of a more claustrophobic city dweller and to me, the mix is fantastic." - Herohill

"...immaculately arranged and lyrically dense." - Chartattack

Tickets are $13.99 in advance and $16.99 day of show (including tax and service charge) and go on sale this Friday, Dec. 16 at 10 a.m., exclusively at www.sonicconcerts.com. These shows are restricted to ages 19+ with VALID ID. Doors open at 9 p.m.

For more information on The Wooden Sky, visit: http://ifidontcomehome.com/