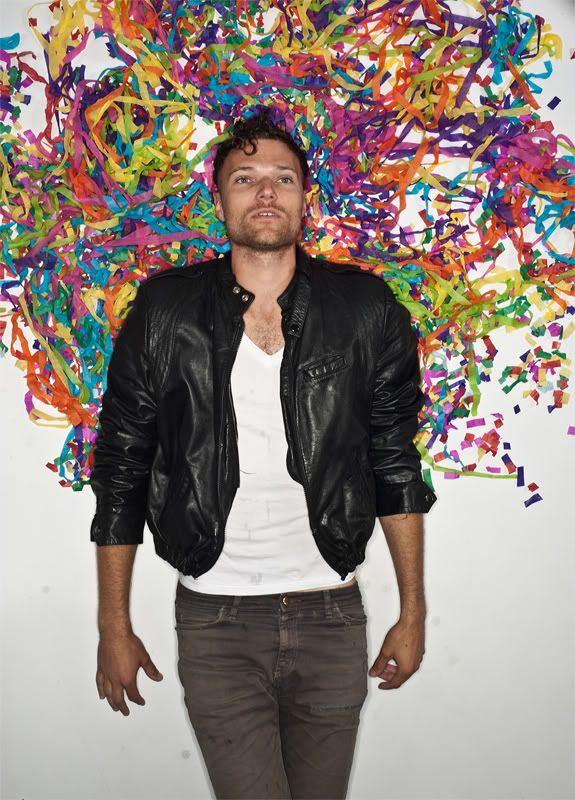 Halifax wonderkid returns home from Iceland, Brazil and Canadian tour to release the first official video from his critically acclaimed new album "We're All Dying To Live"
Directed by Noah Pink and produced by Shut Up & Colour Pictures, "It" is a time travelling homage to film and the magic it has to bring us back to a time and a place specific only to our individual selves. Noah Pink explains
The concept for this video was born while Rich and I were chatting over coffee in Toronto about movies from our youth that have had a lasting impact on us. It was one of those fun, superfluous conversations that suddenly sparks an idea. Rich always incorporates his favorite film clips and YouTube videos into his live performance, so why not try and take it a step further, putting Rich into the actual films? We took it from there, made a list of about 25 films we wanted to re-create from scratch (putting a Rich-themed twist into every scene), and then I had the difficult task of weeding them down to 10 films that we could achieve with our budget. To be honest, it was a miracle we could pull off as much as we did.
Keep yourself guessing as to what will come next and while each scene is recreated as accurately as possible, see if you can spot the subtle and not so subtle twists, adding classic elements to Rich Aucoin's electric and eclectic live show.
After bringing his all-inclusive electro-pop dance explosion to the Iceland Airwaves Festival, selling out an already legendary show at St. Matthews Church during Halifax Pop Explosion, hitting the western Canadian road with Arkells, appearing at the Electronika Festival in Brazil, and just completing a central Canadian tour in support of Lights, Rich is now back home in Halifax. But not for long as he makes plans to continue to support the release of "We're All Dying To Live" by bringing his carnival spectacle of a live show on the road.
Featuring over 500 musicians, friends and fans from across Canada, We're All Dying To Live (Public Publication EP/Over The Top! LP) came out on November 1st and is available now on iTunes, www.richaucoin.ca and everywhere else.