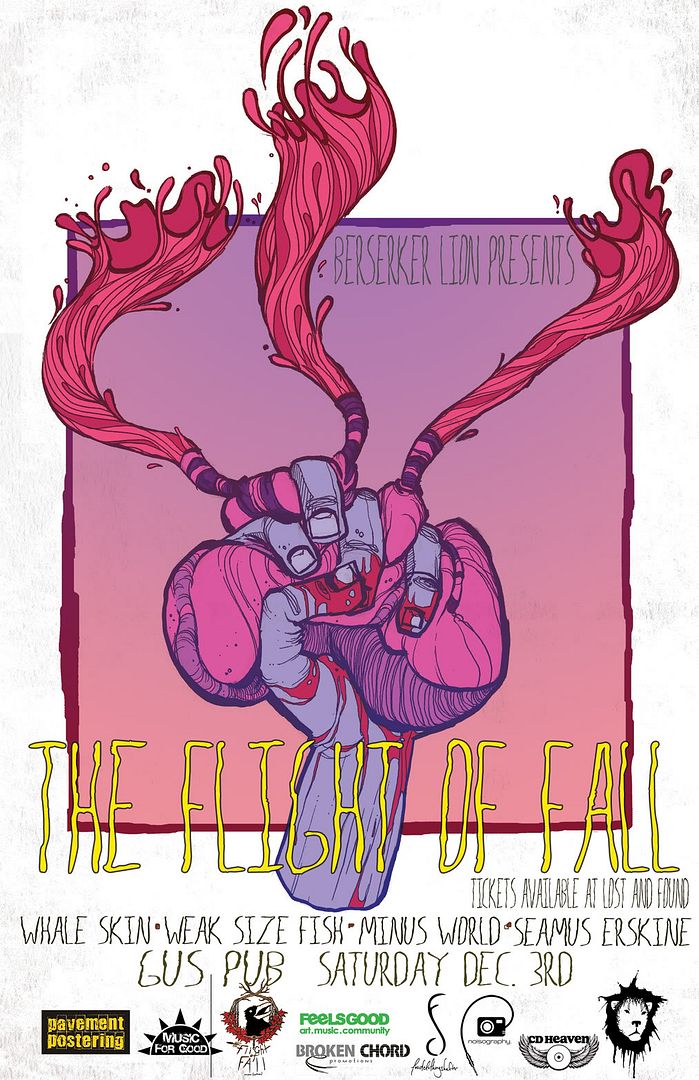 Whale Skin, Weak Size Fish, Minus World and Seamus Erskine
Hard Hitting Electronica meets Upbeat Reggae/Rock Vibes meets Eclectic Indie Sounds
What we're saying is there's a little bit for everyone in the mood for a DANCE PARTY!
(glow sticks encouraged)
Saturday, Dec. 3rd at Gus's Pub
Doors at 9:30pm
$7 Cover
Capacity is SUPER limited so make sure to pick up your tickets ahead of time at Lost & Found, 2383 Agricola Street
Facebook Event:
https://www.facebook.com/profile.php?id=164200200&ref=tn_tnmn#!/event.php?eid=307511222610328
This show is part of The Flight of Fall Music Festival
16 bands in 2 days!
Dec. 2nd & 3rd at Gus's Pub &The Company House
Full schedule can be found at
www.berserkerlion.com
Presented to you by Berserker Lion Music Collective
In Partnership with Broken Chord, FeelsGood and foodclothingshelter.music
Thanks to our friends CD Heaven, Music For Good, Pavement Postering, and Noisography!