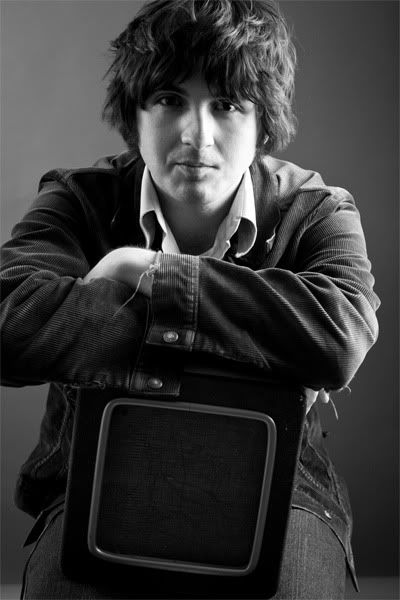 Jerry Leger releases The Good Old Days Are Back in Drag (Golden Rocket Records) on Tuesday, December 20. The digital-only mini-album will be available on Maplemusic.com. It's available for review upon request.
In late October 2011, Jerry Leger went to Tim Bovaconti's studio to begin work on a series of new songs. Their vision was to capture a sound that harkened back the early days of rock 'n' roll---Raw electricity soaked in slapback echo. Bovaconti picked up a bass, Leger his guitar, and the two enlisted Kyle Sullivan to sit in on drums. It was in this formation that the songs on The Good Old Days Are Back in Drag were laid down.
The album peaks with the garage-y energy of "You Didn't Bury Me Deep Enough" and "When the World is Ending." On the tracks, the band shuffles and shakes in the ragged essentials of its stripped down sound. While slowing for numbers such as "You Got Away From Me," the album's intensity never diminishes as it documents three musicians hitting their stride with the tape rolling.
The Good Old Days Are Back in Drag follows Leger's acclaimed 2010 album, Travelling Grey.
JerryLegerYouDidntBuryMeDeepEnough by Noisography