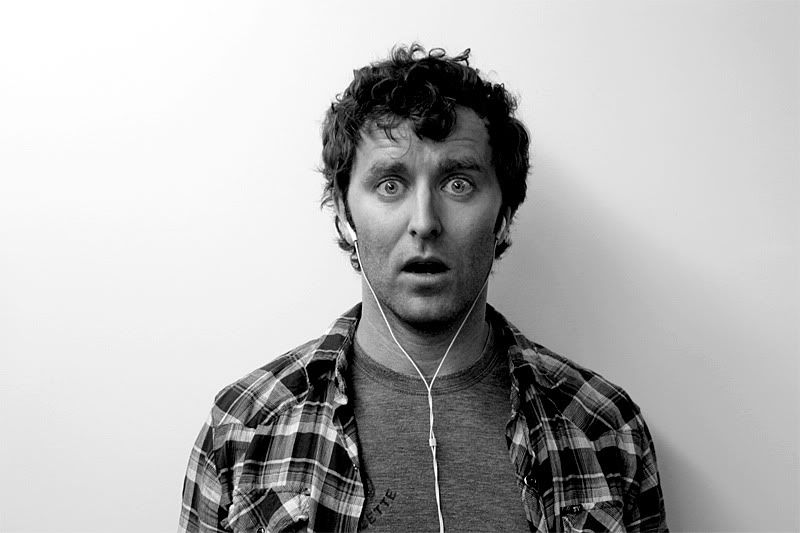 Bestselling author and CBC Radio personality Grant Lawrence has signed a two-book deal (North American English rights) with D&M Publishers Inc.

Grant Lawrence is the Vancouver-based author of Adventures in Solitude, which won the BC Book Prize for Booksellers' Choice of the Year, and was shortlisted for the Hilary Weston Writers' Trust Non-Fiction Prize, the largest non-fiction prize in Canada, Adventures in Solitude being the only debut of the five finalists. The book was #1 on the B.C. bestseller list for months and reached #2 on the national bestsellers list for nonfiction paperback.
"I'm extremely excited about joining the Douglas & McIntyre team. They're celebrating their 40th year as a publisher, and I'm celebrating my 40th year as a human being", says Lawrence. "I'm also a huge fan of many of the books D+M have published over the years".
Grant joins Douglas & McIntyre's distinguished list of authors, which includes Douglas Coupland, Will Ferguson, Wayson Choy, and many others.
Grant Lawrence's next book, currently untitled, chronicles Grant's life through the gritty indie music world with his underdog band The Smugglers. Once called "the Forrest Gump of rock 'n' roll bands", the Smugglers always rubbed shoulders with giants during their 17 year career of "ambition, good times, and denial", rolling through the eras of grunge, alternative, and pop-punk, as well as the revivals of ska, swing, and garage rock. Even though the Smugglers never actually found much fame themselves, they still managed to tour the world to rabid crowds in dank, dark clubs. Along the way, Grant obsessed over many great rock 'n' roll sites, from Graceland in Memphis, to the Cavern Club in Liverpool, to the site of Buddy Holly's plane crash in an Iowa corn field. The book will publish in spring 2013.
The second book for D+M is a memoir about Grant's lifelong tenuous relationship with hockey and his view from between the pipes as an amateur, gimpy, championship-winning goaltender, which will publish in fall 2014.
The agreement was arranged by Douglas & McIntyre's associate publisher Trena White and Samantha Haywood of Transatlantic Literary Agency.
About Grant Lawrence:
For years, the gregarious and encyclopedic Lawrence has hosted the top-rated CBC Radio 3 Podcast, a weekly showcase of Canadian independent music. Grant also hosts Grant Lawrence Live, a live and interactive daily program on CBC Radio 3′s popular web radio station, also airing on SiriusXM 152. Grant can be heard throughout the week on various CBC Radio One programs such as DNTO, All Points West, On The Coast, and various afternoon programs across the country, and has been a frequent past contributor to Q and Sounds Like Canada. Grant also hosts many major music events, such as the Polaris Music Prize Gala, the Western Canadian Music Awards and various festivals around North America, and conducts music industry seminars and keynote addresses on music and media related topics.

You can read more about Grant on his website:

http://grantlawrence.ca/

About Douglas & McIntyre:
Douglas & McIntyre is the original imprint of D&M Publishers, Canada's largest independent book publisher, celebrating its fortieth anniversary in 2011. It is deeply rooted in the culture of the Pacific Northwest, but with a mandate to publish nationally and internationally. Since its inception, the house has published intelligent, beautifully designed books exploring important issues. It is Canada's preeminent publisher of books about current affairs, politics, First Nations culture, food and wine, and Canadian culture.