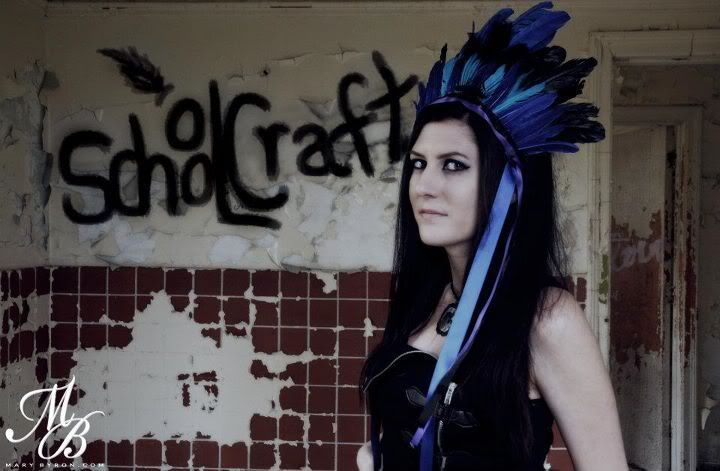 By GDK
Talk about trippy audio adventures through the human psyche. For a 2 song release this is that little extra in extraordinary. Consisting of Lindz Riot and Kitty Thompson this symphonic duo constructs 2 very well-arranged piano driven ballads.
Your Mind; A slow tempo ballad beginning with a piano melody reminiscent of Evanescence and progressively being built upon with FX filtered vocals and an electric cello, culminating with a fuller sounding reiteration of the beginning.
Where You Go; Starting off with a tempo synced tremolo covered piano that builds towards an epic climax which doesn't come, instead it instantly calms and progressively hooks the listener into listening further. Throughout the song there are several builds that lead the listener into expecting a massive wall of distorted guitars backed by a slow but heavy drum pattern.
It's very clear that Schoolcraft put time into pre-production and arrangement because all of these songs flow like a stream. One major problem I found with this release is that when you start listening you don't want to stop. That's only a problem because of how short it is, you end up listening to the same tracks repetitively and eventually burn them out.
I can't think of a particular crowd to aim this release at because I don't think someone could not enjoy this. Stream it, buy it, show it off.
Schoolcraft – Your Mind
builds to
4.5 strums out of 5
.