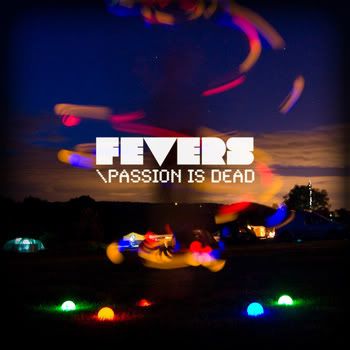 by GDK
The name 'Fevers' really suits this band because after listening to this album I had a fever for some music I would normally never listen too. I had to get some synth oriented music and fast, something about a properly written synth line used in the right place just makes the ears tingle. To feed my fix of synth I did the only logical thing to do; listen to the album again and again.
Going through the album for the first time I instantly thought of a "band" that I love to hate, by that I mean I hate how terrible and catchy the music they write is – Blood on the Dance Floor. The synth lines in several of the 'Fevers' songs instantly remind me of that electro-pop and techno/house/trance sound (then again what fast bumping synth doesn't?). The music on this album is actually quite hypnotic and I believe that's due to Sarah Bradley's vocals (she also plays synth and piano). Filling the rest of the faces are Colin MacDougall – vocals and guitar, Jim Hopkins – bass, samples and vocals, Martin Charbonneu – synth, vocals and guitar, Mike Stauffer – drums and vocals.
If you're a fan of electro-pop, indie, or just some cool tracks then this isn't a bad choice by any means. There's something on this album for anyone.
Fevers - Passion is Dead lives its way to 3.5 strums out of 5.
http://fevers.bandcamp.com/album/passion-is-dead