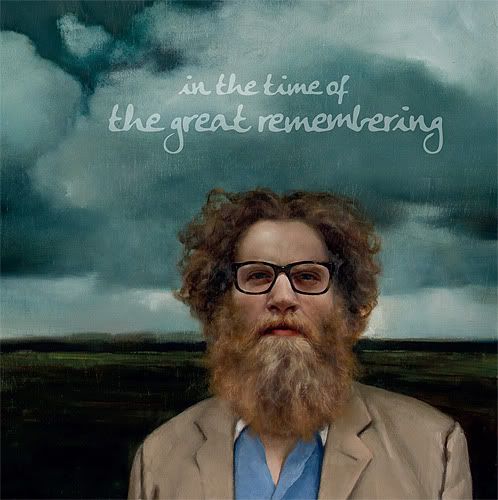 After an astute performance at last week's annual Nova Scotia Music Week in Yarmouth, NS, and a wildly successful European tour, Halifax's Ben Caplan & The Casual Smokers launch a Canadian tour this week. To support the release of their stunning new release In The Time of the Great Remembering, the band is temporarily bidding the Maritimes adieu to play a number of dates throughout November with Montreal's Charlotte Cornfield.
"In the Time of the Great Remembering is easy to like. It doesn't take many listens to get to know it and have bits and pieces of Caplan's gruffly romantic songs stuck in your head," reviewed the Dalhousie Gazette.
"Halifax is my home but there's something really special about taking In The Time of the Great Remembering on the road again, and I'm excited to have the opportunity to play these songs to audiences I don't see quite as often," says Caplan. "I've spent the last three months on the road promoting this record and it's been a really wonderful experience, touring is one of the greatest parts about being a musician."
This fall has already seen Ben Caplan gracing stages at Reeperbahn Festival in Germany and sweeping through the United Kingdom converting boat loads of new fans along the way. Caplan always makes it of importance to play on home soil. He managed to make appearances at both Pop Montreal festival and Halifax Pop Explosion as well.
Paying homage to classic blues with tones faintly lit by folk, this release demonstrates Caplan's uncanny response to songwriting. It takes a listener through a soulful, rousing adventure with arrangements of musical prowess molded by the likes of Tom Waits and Bob Dylan.
TOUR DATES
Nov. 9 @ Strut Gallery, SACKVILLE (w/ Charlotte Cornfield)
Nov. 10 @ Plan B, MONCTON (w/ Charlotte Cornfield)
Nov. 11 @ The Capitol, FREDERICTON (w/ Charlotte Cornfield)
Nov. 12 @ Pepper's Pub, ST. JOHN, NB (w/ Charlotte Cornfield)
Nov. 13 @ The Fusion Cafe, WOODSTOCK, NB (w/ Charlotte Cornfield)
Nov. 14 @ L'Agitee, QUEBEC CITY (w/ Charlotte Cornfield)
Nov. 16 @ The Supermarket, TORONTO (w/ Gabrielle Papillon, Revelstoke)
Nov. 19 @ Pearl Company, HAMILTON (w/ Charlotte Cornfield)
Nov. 20 @ Van Gogh's Ear, GUELPH (w/ Charlotte Cornfield)
Nov. 21 @ Cafe Pyrus, KITCHENER (w/ Charlotte Cornfield)
Nov. 23 @ The APK, LONDON (w/ Charlotte Cornfield)
Nov. 24 @ The Phog Lounge, WINDSOR (w/ Charlotte Cornfield)
Nov. 30 @ Le Divan Orange, MONTREAL
Dec. 3 @ Viewpoints Gallery, HALIFAX (*Exhibit About Evolve Festival)