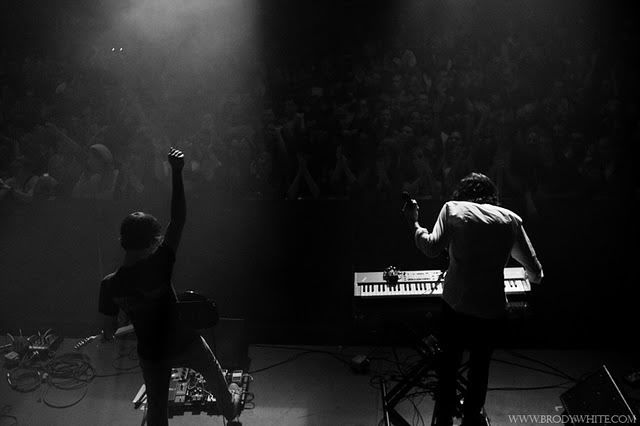 Arkells
are currently on a West Coast Canadian tour w/ support from Halifax's own Rich Aucoin!
In celebration, Universal Music Canada & Noisography have joined forces to bring you the chance to win some amazing prizes, in our Awesome ARKELLS Giveaway!!
The grand prize includes a l
imited edition double sided vinyl
with their singles "Whistleblower" and "Kiss Cam"
signed by the band
, a
18x24in album poster
and a copy of the new
CD "Michigan Left"
There will also be 2 runner up prizes of the Michigan Left CD.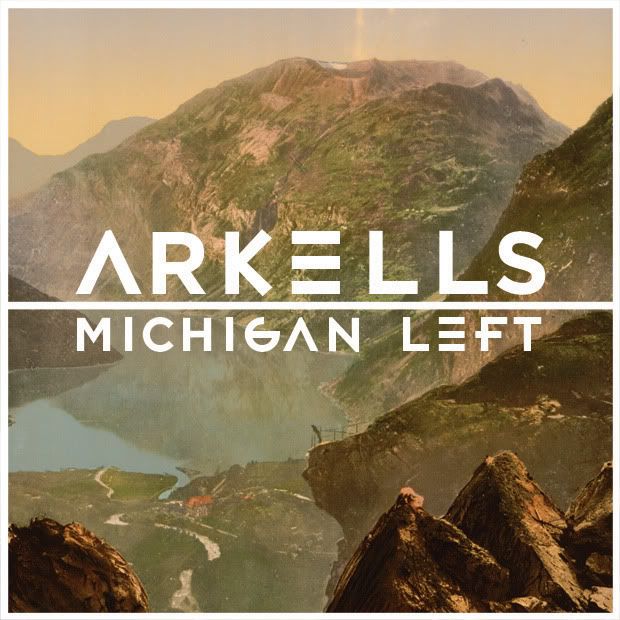 All you have to do is click "attending" to the facebook event and in one weeks time, after a random draw, we will announce the winner!
If you do not wish to participate via facebook, feel free to email your submission to
noisography@gmail.com
with the subject line
"ARKELLS GIVEAWAY"
and we will happily enter you in the draw!
Visit the facebook contest page at:
https://www.facebook.com/event.php?eid=265727586806790
About The Arkells:
We all met while living in Hamilton a ways back, and while we've been playing music together for five years, we've been playing softball together for six. Since we released Jackson Square, we've moved from residing primarily in Hamilton to residing primarily in our van. That explains why it's so messy. While touring the aforementioned Jackson Square, we have had the opportunity to play a smattering of shows, tours and festivals with lots of bands we love and never thought we would get to play with – Metric, Pearl Jam, Girl Talk, Tokyo Police Club, Them Crooked Vultures, Wintersleep, and the Starland Vocal Band. Because some of these shows took us places we don't normally go, we also had the opportunity to eat places we've never been before. Places like Pizza Uno, In-and-Out Burger (Tim's favourite), Noodle Box (Max's favourite), and a really good Cajun restaurant called Hot Belly Mama's.
We all love playing live, so we toured Jackson Square for a really long time. So long in fact, that we've already played most of the songs on the new record live at some point. You still have to promise us you'll act surprised when you hear them. This winter, after a couple months of pre-production and tour decompression, we all headed up to the Bathouse Studios in Kingston and bore down. Dan put on his producer hat, Tim put on his engineer hat, and Mike put on his chef's hat (because you still gotta eat). We spent two fortnights tracking the songs and in the process we got to play with gated snare drums, a Juno-D synthesizer, and a nifty little effects processor called the Eventide. We also had our friend Kathleen Edwards drop in and sing on one of the songs. Since then, we have been working with Jack Joseph Puig on mixing the record and settling on a name (when you have five parents, the naming process take a little bit longer). We're all really excited for you to hear it.
While it is customary in bios to write about the band's musical influences, you might be kind of sick of that (and ok with deciding for yourself) so in lieu of influences, some of the podcasts we like to listen to are: This American Life (Dan's favourite), The BS Report, Philosophy Bites, Baseball Today (my favourite) and Q. They probably find their way into the music somehow too. It's also customary to include some things people have said about us, so here it goes: Janet Kerman has said "the volume of your live show is a little on the loud side" and when asked about the Arkells, Nellie Dika suggested that "you guys don't sound like Kevin Costner Nicky; he's a country-western singer!"
Arkells are collectively 30 feet and 3 inches tall and weigh 912 pounds.
For more info on the Arkells, check out their website:
http://arkells.ca/