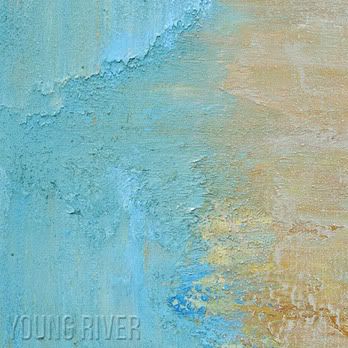 By GDK
Emotion filled Indie-rock quintet Young River's debut album is filled with a little more than a generic hipster vibe, and out of style clothing. It's got some raunchy rock oriented grooves and interludes, some country flavor and a lot of individuality.
Composed of Zach Maclean, Brodie Patterson, Matt Thauvette, and latest addition Mike Ouellette, Young River delivers a sound that is emotionally driven but cannot be interpreted as a pity party by any listener. Starting off with a church organ backed 'Ultimatum' that builds up and drops constantly leaving the listener in a state of weightlessness, and progressing seamlessly into a slow rock jam 'Better Now than Then' that becomes a true blues ballad around the halfway mark.
With home recording so readily available in today's musical world I find that there's a lot of "breakup" songs and even some bands that use that as their only form of inspiration (ever listen to an album that just whines about being at home broken hearted? If not, don't. You're missing out on nothing). Young River however successfully breaks down some painful barriers down without beating a dead horse. Listening to this album I couldn't help but be relaxed and zoned into the core sound so much so that I felt as if I had watched the recording and writing sessions from beginning to end.
I don't think it'd take much stretch of the imagination to foresee a band like Young River going on to enjoy some serious mainstream success without conforming to a generic 3-chord, power-pop sound that's found in so much of today's radio play. I can safely say in just less than 45 minutes these men deliver more emotion and passion than the majority of today's popular "talented" artists. If soft and melodic is your flavor of choice then album is a must have, after all a band with so much potential and talent is a band to go see and have a reminder of everywhere you go!
Young River
– Young River gets a emotion filled
4 strums out of 5
!