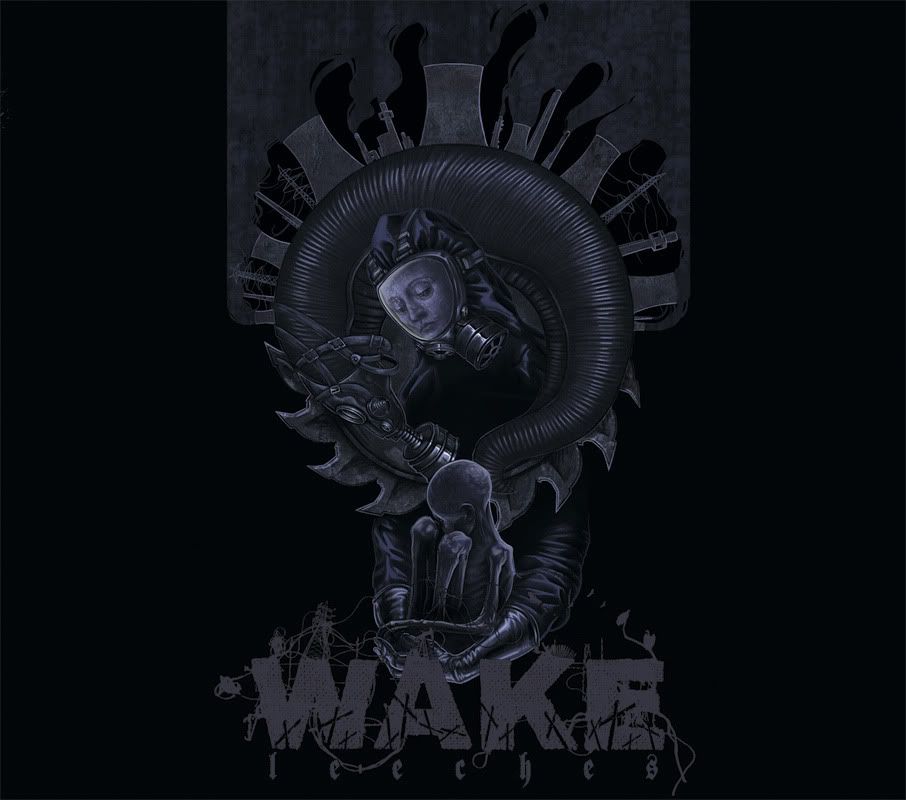 by GDK
The first time I listened to this album I was getting ready to take a nap, needless to say WAKE proved their name because as soon as the intro faded I woke right up.
To start I have to say I was quite surprised by the professional sound to this album, both quality and structure wise, everything on this album sounds clear and perfect. Another highlight I found in the structure is the length of the songs, instead of bombarding the audience with epic lengths of blasts WAKE blasts and rattles the listener with short tracks that leave the listener wanting more.
While listening to this album I had a feeling that I should lock my doors and lower the blinds because CSIS would be coming to grab my ass for observing the creation of an atomic bomb. Each song on this album just flat-out decimates the listener, and shakes them to their core. Leeches is a prime example that brutality without melody can still be insanely brutal!
One of the songs that kicked my ass the most on this album was 'Aversion'. Perhaps it's because the tiny touch of melody that comes in then gets crushed by the sonic onslaught of brutality. Whatever it is this track is a monster, and a hungry monster at that. It would be no surprise at all to see WAKE bring grindcore to the mainstream.
This album changed the way I looked at grindcore. In just under a half hour this album packs so much punch that there should be a warning on the cover. Filled with some crazy blasts and grooves this album is an album that any fan of metal should have.
WAKE – Leeches
its way to
4.5 strums out of 5
!
http://www.wakegrind.com/