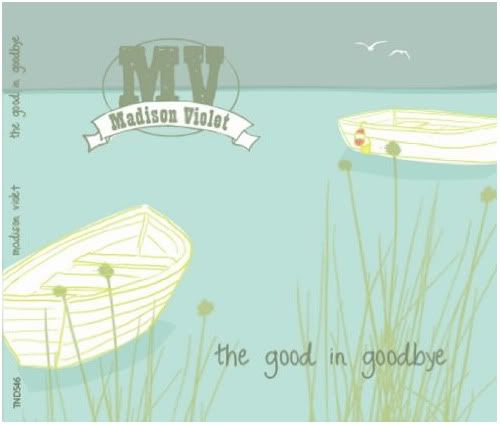 Review by
Alex Goyetche
This is a well-polished album. It sounds crystal clear, meticulously played and carefully thought through production. It's Female Singer/Songwriter country-fried by Madison Violet, which is a wonderful stage name. In reality it's "Juno nominated roots duo Brenley MacEachern and Lisa MacIsaac". The two have been plugging away since 2004 and are now on the list of Canadians who you want to hear, at least in terms of accolades.
The songs are well sung by a masterfully controlled voice, and the Dixie Chick-esk harmonies are pitch perfect. The rest of the instrumentation exists only to support the front, and that's fine because that's what it is.
Country pop, we all know it. It's been pretty well crafted to its current state over the last few decades. It's whiskey and it's troubled times, but you know what? Everything's going to be just fine!
This music is hackneyed. We've all been here before and perhaps that's what has created their success, because folks like their comfort. But at this time I like music to remove me from this pat on the back, hand holding place and perhaps tell me something I didn't already know.
If you like soft country style roots rock, then listen away, and keep your eyes open because the duo is on a large tour right now. But if you're hungry for something poignant, then maybe proceed with skepticism.