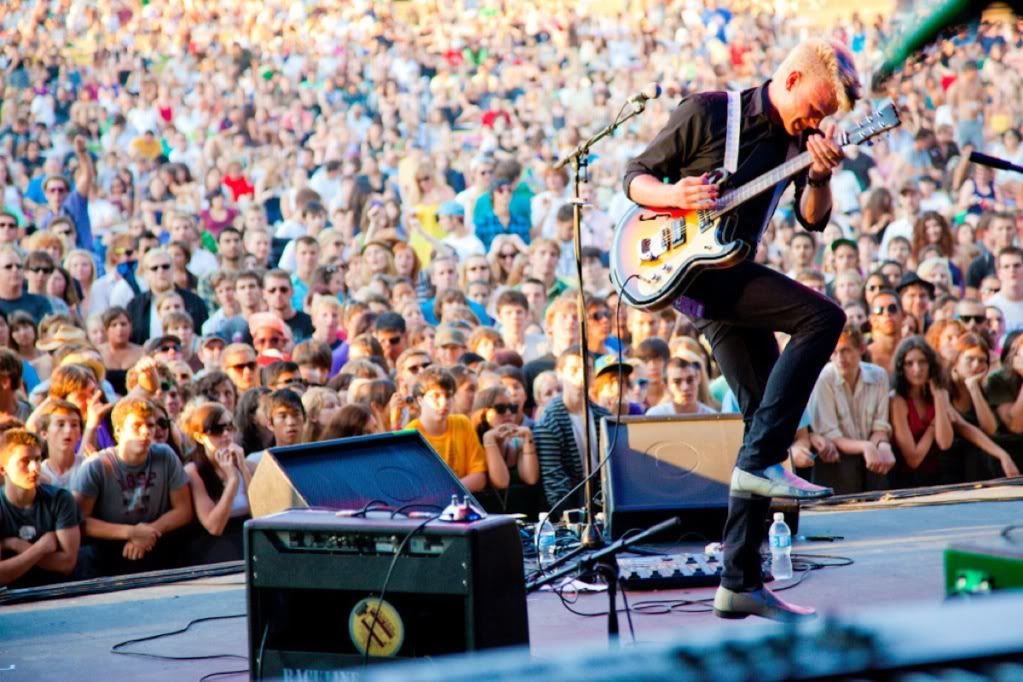 After a successful east coast tour including a sold out show in Halifax earlier this year, Mother Mother is returning to perform in support of its latest release Eureka at The Seahorse Tavern in Halifax on Sunday, Nov. 20 and The Manhattan in Moncton on Monday, Nov. 21.

Released on March 15 of this year, the third studio album from the Canadian pop quintet, Eureka offers up eccentric, hook laden pop-meets-rock songs housed in creative arrangements with clever lyrics and intricate harmonies. Produced by the band's own Ryan Guldemond and mixed by Mike Fraser (AC/DC, Elvis Costello), the 12 new tracks, including "The Stand" and "Baby Don't Dance" evoke a greater sense of cohesion, exuberance and overall sonic depth.

Q Magazine said of the band, "Musically fearless, melodically inspired Canadians at their envelope-pushing best."

Spin Magazine wrote, "Mother Mother coos lovely boy-girl harmonies, masking their dire lyrics while slyly exulting in the cleansing blaze."

Since their conception as an acoustic folk trio in 2005, Mother Mother has become no stranger to life on the road. Their relentless touring has built a large and dedicated fan base while performing with the likes of Weezer, Pearl Jam, Tokyo Police Club, The Decemberists and Spoon. They've also performed at multiple festivals including SXSW, CMJ, The Great Escape, Liverpool Sound City, Pop Montreal, V-Fest, Ottawa Blues Fest and the 2010 Vancouver Winter Olympic Games, to name a few.

Halifax tickets are $22.50 in advance and $27.50 day of show (including tax) PLUS service charge and go on sale this Friday, Oct. 14 at 10 a.m., exclusively at www.sonicconcerts.com.

Moncton tickets are $20 in advance and $25 day of show (including tax) PLUS service charge and go on sale Friday, Oct. 14 at 10 a.m., exclusively at www.sonicconcerts.com.

These shows are restricted to ages 19+ with VALID ID. Doors open at 9:30 p.m.

For more information, visit: http://mothermothersite.com / http://www.myspace.com/mothermotherspace