In addition to announcing dates for a North American tour this fall, We Were Lovers have made "We've Got It," the first offering from their anticipated debut album (due out Spring 2012), available for free. Download the single,
HERE
or stream below:
We Were Lovers - We've Got It by Noisography
Upcoming tour dates: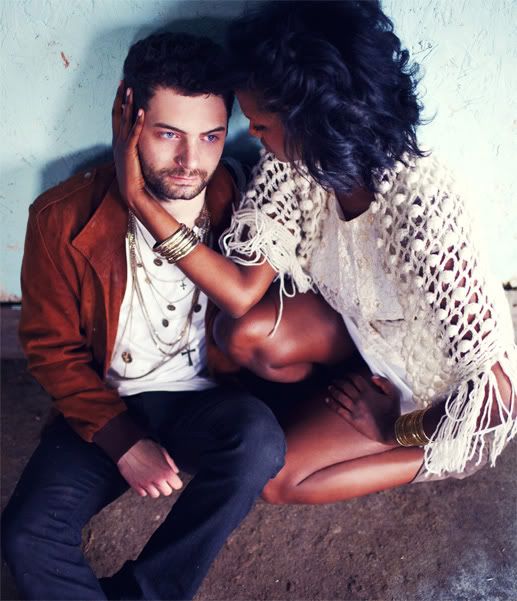 OCT. 06 - WINNIPEG, MB @ THE PYRAMID
OCT. 07 - THUNDER BAY, ON @ THE OFFICE
OCT. 08 - SAULT STE MARIE, ON @ TBA
OCT. 09 - SUDBURY, ON @ TOWNEHOUSE TAVERN
OCT. 10 - TORONTO, ON @ HORSESHOE TAVERN
OCT. 11 - TORONTO, ON @ RANCHO RELAXO
OCT. 12 - PETERBOROUGH, ON @ THE SPILL
OCT. 13 - KINGSTON, ON @ THE MANSION
OCT. 14 - OTTAWA, ON @ LIVE LOUNGE
OCT. 15 - MONTREAL, QC @ CFC
OCT. 18 - MONCTON, NB @ TBA
OCT. 19 - CHARLOTTETOWN, PE @ TBA
OCT. 20 - HALIFAX, NS - HALIFAX POP EXPLOSION @ THE SEAHORSE 11:30 PM
OCT. 22 - FREDERICTON, NB @ THE CELLAR
OCT. 24 - PORTLAND, ME - TBA
OCT. 25 - BOSTON, MA @ TBA
OCT. 26 - HAMDEN, CT @ THE SPACE
OCT. 27 - NEW YORK, NY @ TBA
OCT. 28 - NEW YORK, NY @ PIANOS
OCT. 29 - PHILADELPHIA, PA @ DANGER DANGER GALLERY
OCT. 31 - PITTSBURGH, PA @ BELVEDERES
NOV. 02 - DETROIT, MI @ TBA
NOV. 03 - TOLEDO, OH @ THE O TAVERN
NOV. 04 - CHICAGO, IL @ TBA
NOV. 05 - MINNEAPOLIS, MN @ TBA
We Were Lovers' (WWL) dancey beats, swirling atmospheric guitars, and dynamic synths convey a wide array of moods and themes, as strong female vocals wrap stories of love and loss around catchy melodies. With comparisons such as "... Stevie Nicks-meets-The Cure pop" by The Austinist.com, Ash Lamothe and Elsa Gebremichael have mastered a pop balance infusing electro, dreamy, rock and disco elements. Known for their high energy live show, this duos undeniable connection radiates from the stage.
No stranger to the road, WWL has spent many months on tour across Canada and much of the U.S. including dates in NYC, Philadelphia, Chicago, Detroit, Las Vegas, San Diego, and Los Angeles where they played at the legendary Viper Room. They've also opened for Tegan and Sara, Mother Mother, The Arkells, Land Of Talk, and the New York Dolls, as well as showcased at various festivals such as the WCMAs, NXNE and SXSW in Austin, TX. After releasing their self-titled EP in Oct '10, recorded in NYC with engineer / producer Chris Coady (Yeah Yeah Yeahs, TV On The Radio, Beach House, Grizzly Bear, etc) and mastering engineer Joe Laporta (Vampire Weekend, The Raveonettes, The Walkmen, etc), the duo are primed to release their first full length album.
WWL will be touring across North America this October / November surrounding their showcase at Halifax Pop Explosion, previewing material from their upcoming album, due in the spring of 2012.