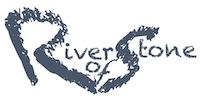 Benjamin Russell's muse has been like an elephant in the room. Touch the front left leg, it's a folk song, the trunk and it's a punk pop song, the right ear and it's avant electronic dance. What's a critic to do? Which bin do we file this in?
To make life easier for those less universal in their tastes, Russell has chosen to focus the laser of his creativity through a 3-faceted prism for the next year, and is currently working on 3 albums simultaneously. There's a pop punk album that's well under way which will include a new version of MIRACLE (Miracle of Love), his hit song from the 80's. Then there's another, yet-to-be-named electro dance project, also with a couple of songs already in the can. But the first one out of the gate is RIVER OF STONE.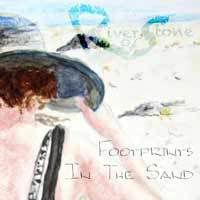 RIVER OF STONE is Benjamin Russell's new all-acoustic project and "FOOTPRINTS IN THE SAND" is the first single from an up-coming River of Stone album. The song features acoustic guitar, mandolin, uke, bass, drums and vocals, as well as clarinet, which lends this original folk song a happy jazzy pop feel, evoking nostalgic memories of a relaxing tropical beach getaway.
FOOTPRINTS IN THE SAND is available to download today from: