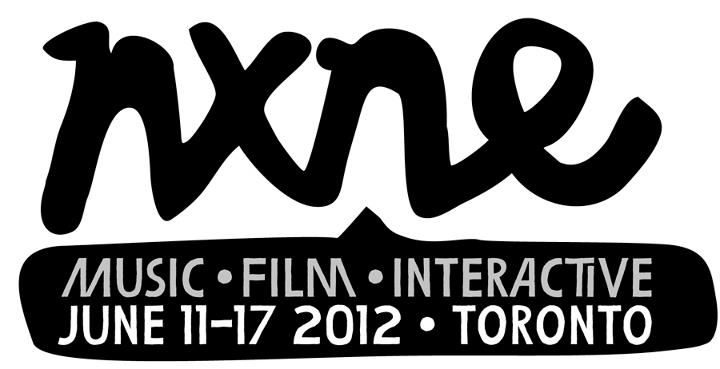 Submissions for the 18
th
Annual NXNE (NORTH BY NORTHEAST) Music and Film Festival, taking place June 11-17, 2012, are now open. NXNE invites musicians and filmmakers to apply for a chance to be a part of one of the world's premier festivals for new music and music-related films. Submissions will be accepted – online only – at
www.nxne.com
until January 31, 2012.
Artists can visit
www.nxne.com
and follow the links to submit music or films to NXNE. Submissions are accepted September 1, 2011 - January 31, 2012. Submissions received by December 31 cost $28 — after December 31, the fee rises to $38.
NXNE 2011 was the festival's best year ever, with over 300,000 people experiencing NXNE Music, Film and Interactive over 7 days. This year NXNE Music brought veterans of punk, new wave and hip-hop to the festival with blowout performances by Descendents, OFF!, Devo, Men Without Hats, The Pharcyde and Digable Planets. NXNE 2011 performers poised for a breakout year ahead include Braids, Grimes, Wild Nothing, Dirty Beaches and Prince Rama. And all NXNE 2011 artists enjoyed the rare opportunity to reach thousands of new fans, meet key industry people, be noticed by influential national & international media – and to take their careers to the next level.
NXNE Music programs music across a full range of genres: rock, hip-hop, punk, alt-country, DJ, folk, electronica, reggae, experimental and more. NXNE Film screens features, documentaries, shorts, animations, and experimental films – anything in which music is front and centre. NXNE Interactive brings together digital creators, tech entrepreneurs, business visionaries, and new media aficionados, from bloggers and web designers to anyone interested in maximizing productivity and enjoyment of digital technology and social media.
Iggy and The Stooges, Feist, DEVO, Descendents, De La Soul, Broken Social Scene, Death From Above 1979, Kid Cudi, Sufjan Stevens, Stars, The Raveonettes, Black Rebel Motorcycle Club, The Pharcyde, GZA, Mudhoney, No Age, Twin Shadow, Deerhoof, The Dodos, Black Lips, Les Savy Fav, Matt and Kim, Fucked Up, Dinosaur Jr., X, Peaches, The Cool Kids, Eagles of Death Metal, Ted Leo & The Pharmacists, Cults, Best Coast, Sloan, Japandroids, HEALTH, OFF!, K-OS, Dum Dum Girls, Glass Candy, The Handsome Furs, Land of Talk, Cold Cave, Kid Sister, Thee Oh Sees, Surfer Blood, The Sonics, Big Freedia, Swervedriver, Ron Sexsmith, Chad van Gaalen, MC5, Television, The Soundtrack of Our Lives, My Morning Jacket, Hercules & Love Affair, New York Dolls, Buzzcocks, The Dears, King Khan & The Shrines, Ty Segall, Wavves, Wild Nothing, PS I Love You, Diamond Rings, DD/MM/YYYY, Art Brut, Avi Buffalo, Warpaint, The Soft Pack, Zola Jesus, Grimes, METZ, Dirty Beaches, The Luyas, The Postelles, Lower Dens and literally thousands and thousands more. www.nxne.com
18 Years, 650 Bands, 50 Stages, 40 Films, 75 Interactive Sessions, 7 Days.