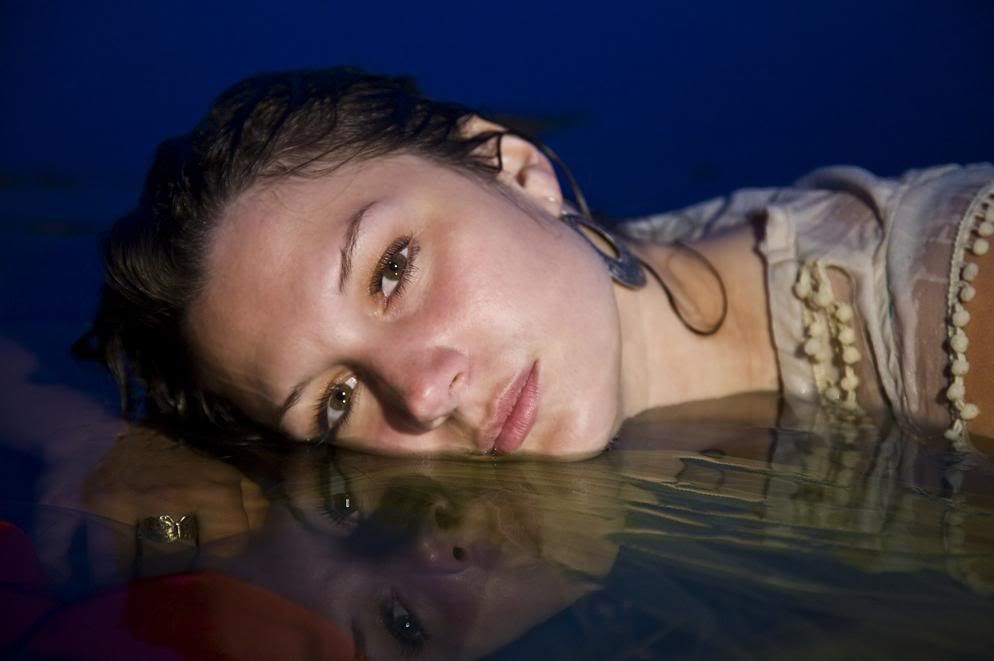 Nova Scotia roots artist Kim Wempe will embark on a cross-Canada tour with fellow songwriter Gabrielle Papillon this fall. Wempe is a true east coast gem! The single "Chameleon" (off of her latest album Painting With Tides) which Joel Plaskett collaborates on, is one of those chill inducing folk songs. Her voice and songs are unforgettable and the east coast has already caught on. Having being nominated and winning an East Coast Music Award and Galaxie Prize for Rising Star Recording of the Year, it's just a matter of time before the rest of Canada catches up.
Other collaborators on her latest album Painting With Tides include Old Man Luedecke, Thom Swift, and Geoff Hillhorst of the Deep Dark Woods. To say she keeps good company is an understatement. Wempe has shared stages with the likes of Jenn Grant, Amelia Curran, Royal Wood, Jill Barber, Matt Andersen, David Francey, Rawlins Cross, Madison Violet, and many others.
Painting with Tides consists of eleven tracks that touch on all ranges of the folk and roots spectrum. Recorded by Charles Austin (Buck 65, Jenn Grant).
Wempe's raw and emotional performances have garnered comparisons to Adele, Bonnie Raitt and Janis Joplin.
Kim Wempe's undeniable talent has been showcased at JUNOFest, the Vancouver Olympics, Canadian Music Week, and festivals across the East Coast. In September of this year she will return to stages across the country, bringing her powerful live set to auidences from coast to coast. Touring alongside her is up and coming singer-songwriter Gabrielle Papillon.
After a summer of 2011 festivals including the Stan Rogers Folk Festival and Lunenburg Folk Harbour Festival, Kim Wempe is on tour across Canada. Visit
http://kimwempe.com
for details.
TOUR DATES *All dates w. Gabrielle Papillon
Sep 9 @ House Concert, NORTH BATTLEFORD
Sep 10 @ House Concert, SASKATOON
Sep 11 @ House Concert, SASKATOON
Sep 16 @ The Carrot Cafe, EDMONTON
Sep 18 @ House Concert, RED DEER
Sep 21 @ The Whistle Stop, JASPER
Sep 22 @ The Minstrel Cafe, KELOWNA
Sep 23 @ Cafe Deux Soleils, VANCOUVER
Sep 25 @ The Railway Club, VANCOUVER
Sep 26 @ The Poetry Cafe, VICTORIA
Sep 28 @ Duncan Garage Showroom, DUNCAN
Sep 29 @ Joe's Garage, COURTENAY
Oct 2 @ The Ironwood, CALGARY
Oct 4 @ House Concert, CANMORE
Oct 5 @ The Owl Acoustic Lounge, LETHBRIDGE
Oct 7 @ House Concert, MEDICINE HAT
Oct 8 @ Creative City Concert Series, REGINA
Oct 11 @ Brandon Folk, Music and Art Society, BRANDON
Oct 12 @ Winnipeg Free Press Cafe, WINNIPEG
Nov 13 @ The Blacksheep Inn, WAKEFIELD
Nov 16 @ The Supermarket, TORONTO
Nov 17 @ The Moonshine Cafe, OAKVILLE
Nov 18 @ London Music Club, LONDON
Nov 19 @ House Concert, SARNIA
Nov 20 @ The Cornerstone, GUELPH
Nov 24 @ The Spill, PETERBOROUGH
Nov 26 @ The Acoustic Grill, PICTON
Nov 29 @ Casa Del Popolo, MONTREAL