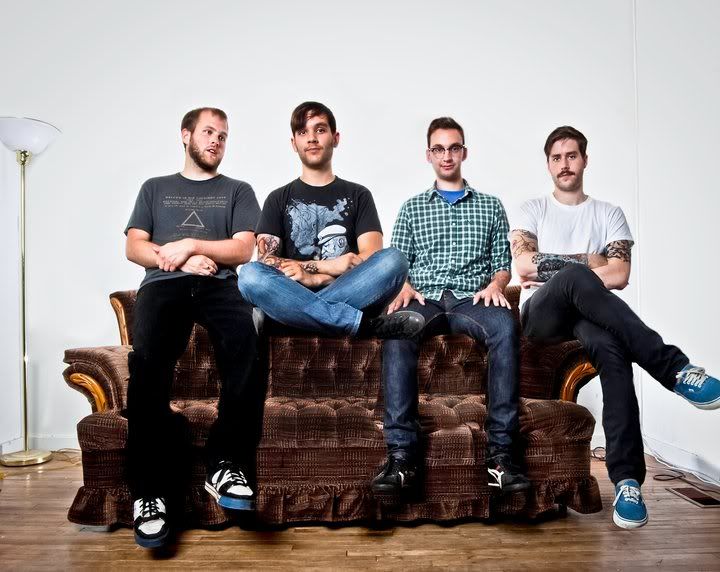 This has been an amazing few months for the guys in Kuato.
With a crap load of shows under their belts, making the top 30 on the CKDU Earshot chart, countless praise by music blogs from all over the world and the upcoming release of their Summer EP this Friday at 1313 Hollis, they are well on their way to being one of the biggest bands to come out of Halifax.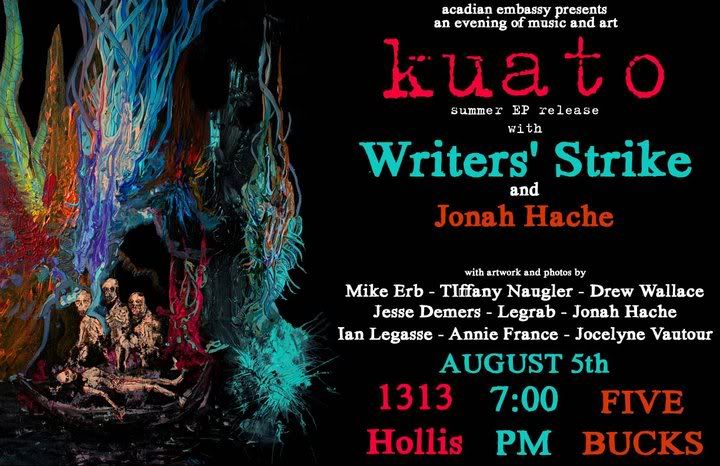 Currently the guys are working hard in prep for
An Evening of Music and Art - Kuato Summer EP Release
, which will feature photography & art from 10 prominent contributors to the scene, as well as 3 musical performances, including Kuato themselves.
The band will have only 50 physical CDs
(which have been hand cut and assembled)
available at the show, which includes a bonus track that is not available with the digital download. They'll be available for only
$5.00
, so they'll go fast - get to the show early!
You can currently stream
"Summer EP"
in its entirety on the bands CBC Radio 3 page, found here:
http://radio3.cbc.ca/#/bands/Kuato
The band are also attempting to make a ruckus in the film world by inviting people to help them get one of their tracks on the upcoming
Total Recall Soundtrack
!
Taken from the facebook event:
Instrumental Nova Scotian rock band Kuato have released 3 EP's of thematic, instrumental music that lends itself perfectly to visual accompaniment, so why not help them get their music onto the remake of the film that inspired their name?

Just to show how appropriate their music is for films, check out this video for Pet Seminary with footage from the original motion picture

Kuato - Pet Seminary (Total Recall Fan Video) from Joshua Pothier on Vimeo.

By attending this event you will help get the word out and just maybe someone involved with the film will see it. Your support is appreciated.

More songs can be heard on the bands website - http://www.kuatoband.com/

This is something we would really love to accomplish, but don't have the first clue how, so if you know anyone/have suggestions on how to make this happen they would be greatly appreciated.
Pinky
(drummer extraordinaire)
was just recently on
CKDU 88.1′s Halifax is Burning
, with Trevor Murphy to discuss the campaign as well as their new Summer EP.
Check that out
HERE
.
So come on out to the EP Release show on Friday and enjoy some great music, some great art and support a hard working band!
Or come on out to the best little festival ever -
Messtival
and see Kuato rock the shit out of the amazing outdoor stage along with some other amazing East Coast musicians!