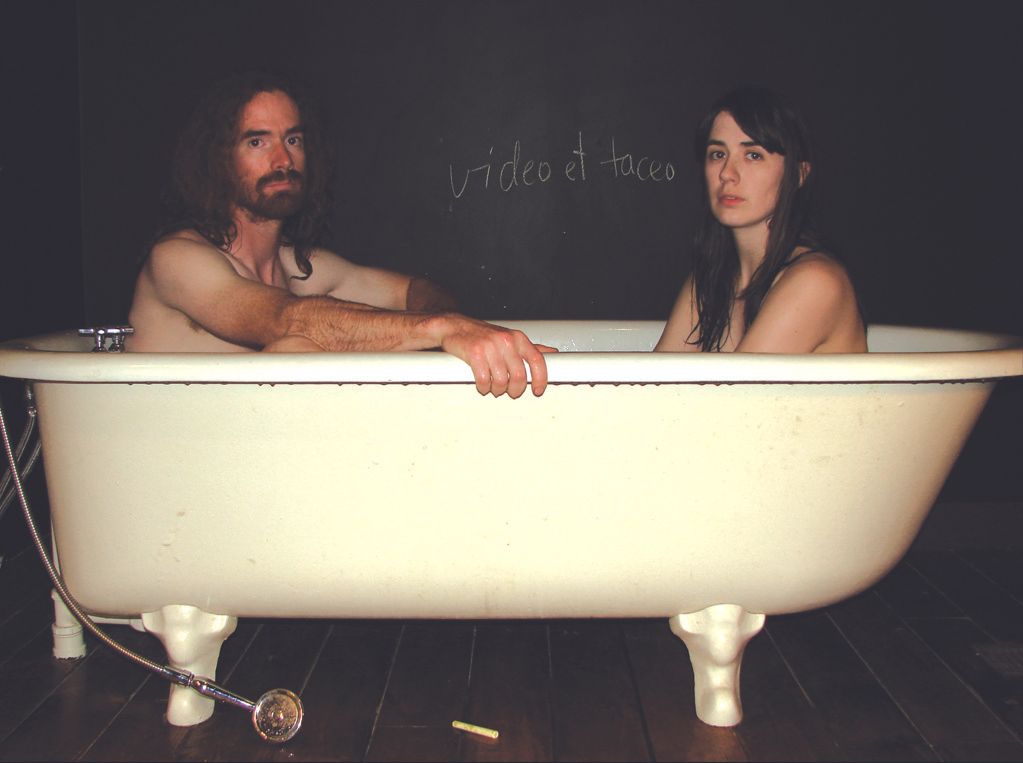 Rural Nova Scotia art-rockers Construction & Destruction embark on a Maritime tour this September. Dates are as follows:
September 15
- Sackville, NB - Royal Canadian Legion
September 16
- Halifax, NS - The Khyber
September 17
- Sydney, NS - Governor's Pub
September 21
- Hampton, NB - Vintage Bistro
September 23
- Albert Co., NB - Parkindale Hall
September 24
- Charlottetown, PE - The Green Man (All Ages)
September 24
- Charlottetown, PE - Baba's Lounge (19+)
September 25
- Fredericton, NB - Gallery Connexion
* all dates in support of Julie Doiron
Construction & Destruction (Colleen Collins and David Trenaman) are soft spoken artists that live in an ancient house deep in Port Greville, Nova Scotia where they record, themselves and others, in the Quarantine: their living room studio.
Writing and recording music that describes oracles, funeral pyres, and impending doom - all while cursing a blue streak - the band documents the darkness that lurks in the woods. While the music may sound dreary and bleak, it is worth pointing out that Construction & Destruction are two of the nicest people you'll ever meet. It's a dichotomy that has followed the duo since their inception in 2005.
Mutatis Mutandis - the band's latest album - follows Construction & Destructions' three previous records, Homebodies (2007), The Volume Wars (2008), and Video et Taceo (2009). The album has garnered acclaim from critics such as Weird Canada who touted the duo's "caravan of hyper-text lyrics, dense guitar riffs, detached drumming and Kohakian meditations," FFWD Magazine who highlighted the "one-of-a-kind union" between Trenaman and Collins' voices, and from The Coast who called the album "a great work of and for the imagination."
This year, Construction & Destruction's collection of work was praised by their peers on a tribute album entitled Here Comes The Gold: A Tribute to the Music of Construction & Destruction. Featuring artists such as Shotgun Jimmie, Snailhouse, Al Tuck and Jenny Omnichord, the album was spearheaded by The Burning Hell's Mathias Khom and was a complete surprise to the band.