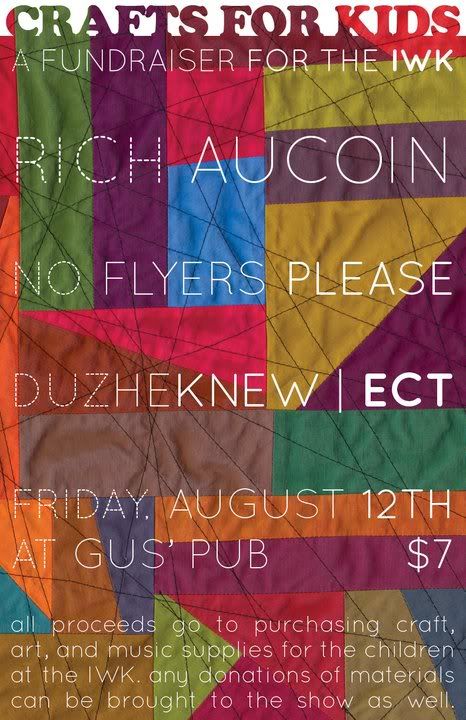 !!!!!!!Let's raise some money for some sweet fucking kids!!!!!!!
GUS' PUB :: FRI :: AUG 12
$7 :: ALL PROCEEDS TO LINDSAY'S SWEET IWK CRAFTS FOR KIDS
The proceeds from the show are used to buy fun craft supplies, musical instruments and games for kids spending time at the IWK.
1am - RICH AUCOIN
12am - NO FLYERS PLEASE
1115pm - ECT
(last show fucking ever!)
1030pm - DUZHEKNEW
(last show before moving to NYC)
GET THERE EARLY: this is going to be a punctual Gus' show.