The 12th Annual Evolve Music and Awareness Festival
July 22, 23 and 24 in Antigonish, Nova Scotia, Canada
featuring Edward Sharpe and the Magnetic Zeros, Pretty Lights, Dub FX, Chali 2na, Fred Penner + over 125 acts on 5 stages, awareness village, full service camping, craft & food fair and much more
Tickets available at
Ticketpro.ca
and Ticketpro retailers across Canada
"Evolve serves as the summer's marquee event in the Maritimes"
~ Exclaim! Magazine
"This festival has decided to say from its inception, 'How can we get as many people turned on to living in a way that's connected with the planet, as much as we possibly can?'"
~ Michael Franti (of Spearhead, Evolve Headliners 2005)
Thousands of festivalgoers are counting down to the 12th annual edition of a bona fide Atlantic Canada rite of passage! The one-of-a-kind Evolve Festival 2011 touches down this coming weekend, Friday July 22 to Sunday July 24th, among the spectacular rolling oceanside hills of Antigonish, Nova Scotia! Named Canada's #1 Music Festival by CBC Radio 3 last year and the Best Outdoor Festival in North America by Outside Magazine in 2009 Evolve Festival 2011 will feature over 125 artists from dozens of music genres on 5 stages.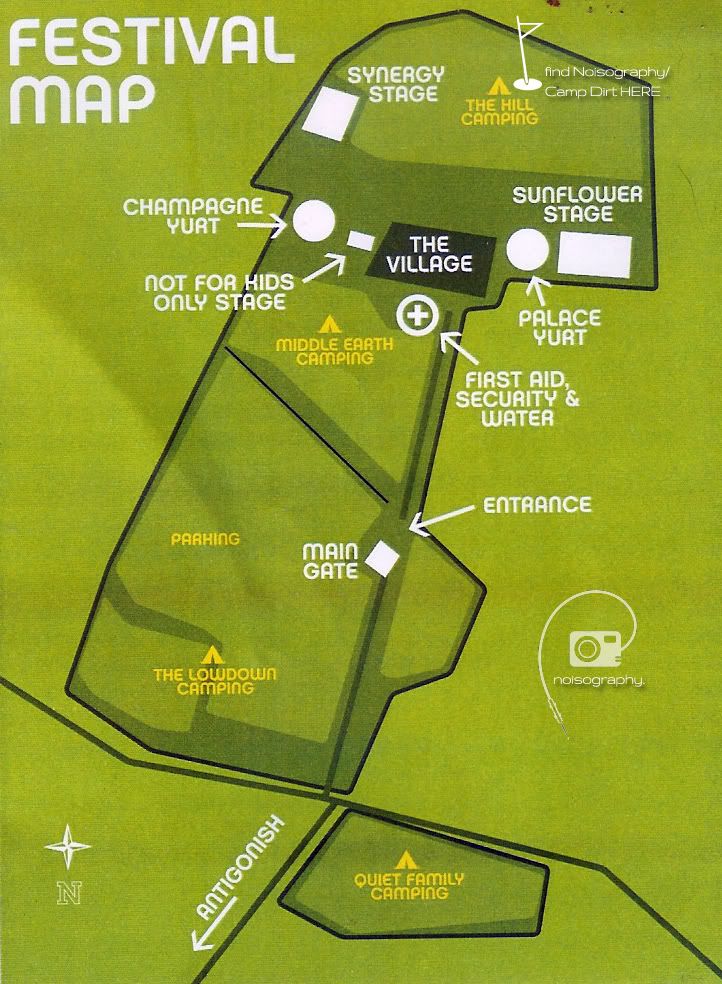 This year's headliners, Los Angeles collective
Edward Sharpe & The Magnetic Zeros
gets fans around the world swaying and singing in a state of joyous euphoria to their psychedelic, catchy, and feel-good sound. They have appeared The Late Show with David Letterman and Austin City Limits, and their hit song "Home" has received millions of YouTube hits as the soundtrack for Conscious Minds' "Guy Walks Across America" video. They've also been featured in several films ad commercials and have performed at major Canadian & international festivals such as the Ottawa Bluesfest, the Edmonton Folk Festival, Bonaroo, Coachella and Lollapalooza.
http://edwardsharpeandthemagneticzeros.com/
As always, Evolve Festival 2011 is the largest festival showcase in Canada for Maritime talent. This year's roster of Atlantic Canada's finest includes: salt-water rockers Slowcoaster, fiery redhead singer/songwriter
Carmen Townsend
, cosmic space-rockers
Tupper Ware Remix Party
, YouTube gib-rap sensation
Donnie Dumphy
, turntable master
Skratch Bastid
, ska reggae collective
The Idlers
, live electro wizards
Scientists of Sound
, blues-roots duo
Isaac & Blewett
, the big band groove of
Weak Size Fish
, Boogie Funksters
Gordon Gets Lost
, instrumental quartet
Les Paiens
, indie pop darlings
Great Balancing Act
and so many others! Information on the full lineup, with links to all artists, can be found at:
http://www.evolvefestival.com/lineup/
More than just a great music festival, Evolve Festival offers attendees an amazing range of activities and workshops -- to nourish the mind, body and soul. Workshops include:
Intro to Massage Therapy
,
Yoga and Meditation, Hula Hoop Dance Instruction, Heart Circle Facilitation, Yurt Construction, Juggling, Intro to Reiki, Solar Heater Construction, Solar Oven Construction, and Hand Drumming Circle, Rhythms & Percussion Techniques.
For this year's edition, Evolve is more dedicated than ever to providing the greenest, most family friendly summer festival experience in the country. This year, the festival has partnered with
Eastern Region Solid Waste Management
to help bolster its already outstanding recycling and disposal programs. Environmental and activist groups with a presence at Evolve Festival 2011 will include:
Crusisis, Ecology Action Center, The Conservation Council Of New Brunswick, RRFB Nova Scotia, Oxfam, Apathy Is Boring, Katimavik, Greenpeace, GPI Atlantic Youth Program,
and
MADD
. These groups will be sharing their philosophies in the Awareness Village, and some will also have the opportunity to share and educate from the mainstage.
Evolve is proof positive that sustainable business is good business; according to a 2010 report by the Antigonish Regional Development Authority, the total economic activity generated by the festival was
$1.8 million throughout Nova Scotia,
with
$1.2 million occurring in Antigonish.
http://www.antigonishrda.ns.ca/news/article/arda-releases-economic-impact-assessments/
Check out this short documentary from The 2010 Evolve Music Festival, produced by Hemmings House Productions
For more information about Evolve Festival, please visit:
http://www.evolvefestival.com
Ticket Info:
Regular:
$145
plus service charges, Friday at gate:
$170
, Saturday at gate:
$115
and Sunday at gate:
$50
. Tickets are available at all Ticketpro Locations.
One tree is planted for every ticket sold.
Get more ticketing info here:
http://www.evolvefestival.com/tickets