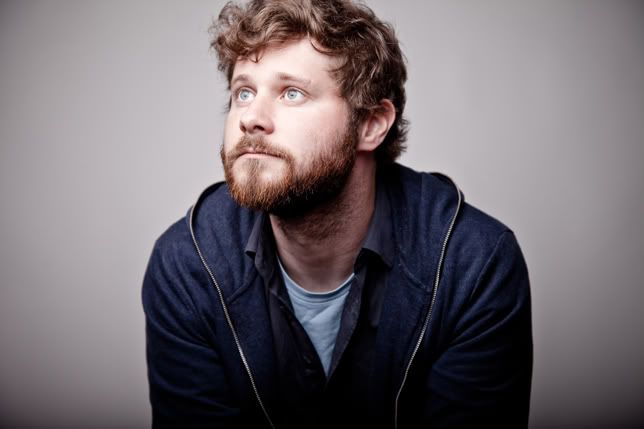 Exclaim!, CBC Radio 3 & AUX TV Present Dan Mangan's Oh Fortune Cross-Canada Tour
Arts & Crafts recording artist from Vancouver prepares to hit the road this fall in support of his third album Oh Fortune out September 27.
Exclusive pre-sale opportunities to commence August 2nd on danmanganmusic.com
Hot on the heels of buzz-worthy main stage performances at Glastonbury, Canada Day In Ottawa, The Winnipeg Folk Festival, Vancouver 125 in Stanley Park, and more, Dan will be taking the stage at Hillside and Regina Folk Festivals among others before heading back across the Atlantic for the duration of the summer. Come October however, one of music's most promising storyteller's will be hitting the Canadian road to support his first album since the Polaris Music Prize shortlisted and multi-award winning album Nice, Nice, Very Nice.
"We get to do a lot of cool things, but having spent so much time abroad, it really is a special thing to tour here at home. It's not lost on us the amount of support and wonderful encouragement we've gotten from Canada."
Produced by Colin Stewart (Black Mountain, Cave Singers) and now flanked with a stellar supporting cast, Dan's rich and textured Arts & Crafts debut finds him further exploring folk music's boundaries. With ambitious arrangements made on an ever-widening canvas and coupled with knowledge of when to lay down the brush, Oh Fortune is infused with the signature wit and wisdom that make Dan a fan favourite everywhere he goes. To be sure, this effort makes good on the promise of every song he's ever sung.
DAN MANGAN ONLINE

http://www.danmanganmusic.com

http://www.facebook.com/danmanganmusic

http://www.twitter.com/danmanganmusic
DAN MANGAN ON TOUR
Oct 14 - Ottawa @ Bronson Centre
Oct 15 - Kingston @ Sydenham United Church
Oct 16 - Montreal @ Theatre Outremont
Oct 17 - Quebec City @ Le Cercle
Oct 19 - St John's, NFLD @ Cochrane United Church
Oct 22 - Fredericton @ Wilmot United Church
Oct 25 - Waterloo @ Starlight
Oct 26 - London @ Aeolian Hall
Oct 27 - Hamilton @ The Theatre at Hamilton Place
Oct 28 - Toronto @ Queen Elizabeth Theatre
Oct 29 - Guelph @ Dublin Street Church
Nov 1 - Winnipeg @ The Garrick Centre
Nov 2 - Saskatoon @ The Broadway Theatre
Nov 3 - Edmonton @ McDougal United Church
Nov 4 - Calgary @ MacEwan Hall Ballroom
Nov 9 - Vancouver @ Orpheum Theatre
Nov 10 - Victoria @ Alix Goolden Hall
***More Tour Dates To Be Announced Soon***