Evolve Music and Awareness Festival (12th Annual)
July 22, 23 and 24 in Antigonish, Nova Scotia, Canada
We were recently asked by the fellows running the
Evolve Festival Twitter
if we could make PDF versions of our Evolve Schedule available to the public - and so WE DID!
You can find them at the links below -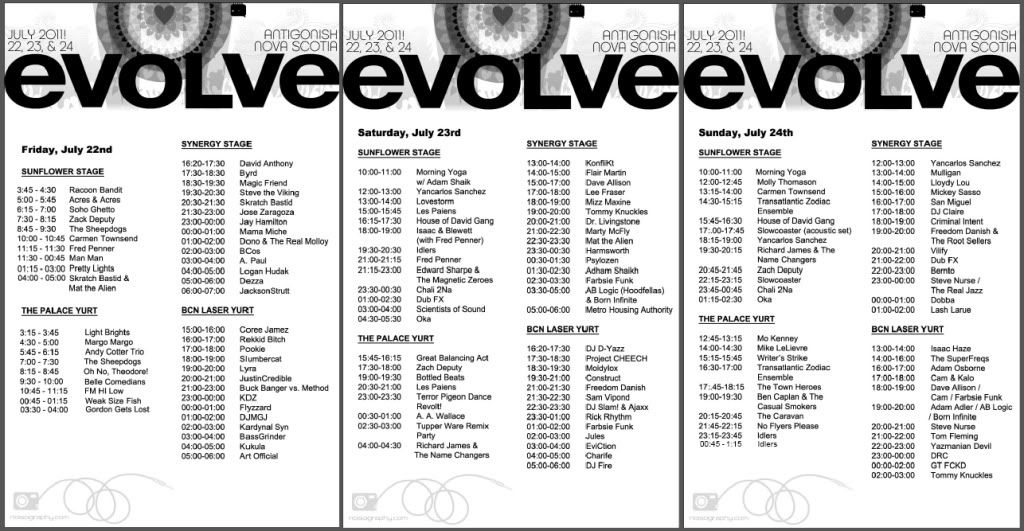 Just click on the day you want to see, right click on the image and hit print!
Or download *right click & save link as* them onto your smart phone, so they are always within a hands reach!

We hope you enjoy them & hope they come in handy!

See you all on Friday!
Make sure you smile for our cameras!