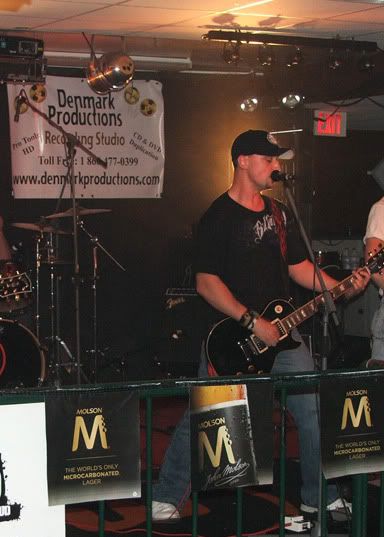 Overview/Photos & Videos by Kyle Hodder
The night started at 7:30pm. I haven't been down to a bar that early since college.
This was a great showcase of 10 bands that weren't afraid to turn up the volume and match it with energy.
I'd have to say
Epelectric
were a highlight for me right off the bat, dug the guitars. I was also liking the vocals and fiddle by
The Regal Beagle Band
.
Invictive
has a killer drummer.
The place was packed all night, evidenced by someone stealing my table while filming.
Thanks for at least leaving me the chair though. Lots of us with cameras too, at times we formed our own group up front.
Kudos to Denmark Productions and Montes for providing solid support & Thanks! for the free pin at the door.