In support of two new records:
Doug Hoyer - Walks With The Tender And Growing Night
The Joe - Float or Flail
The Joe
is an emcee of little or no tradition. In over 8 years of touring and releasing music he has explored several corners of rap's numerous sub genres. Through all this, his verbose and book-wormish approach have come to characterize his ethos. On this record, Float or Flail has taken form as an electro-pop take on rap by an alternately facetious and introspective young man finding his way through his early twenties. The production is shameless and ostentatious, aimed directly at the most colourful and flamboyant sounds and textures possible, tip toeing corny and nostalgic with sci-fi bleeps and bloops and reluctant secessions to house music, embracing a juvenile penchant for fun before fashion. Float or Flail was written and recorded over five years simultaneously with several other earlier though newer releases such as 2009's UT OH and 2010's Playfight.
thejoe.bandcamp.com
Doug Hoyer
is among Edmonton's premier pop practitioners. Having toured Canada several times in support of two previous EP's and 2010's Two New Songs From Doug Hoyer 7", his long awaited full length debut has finally arrived.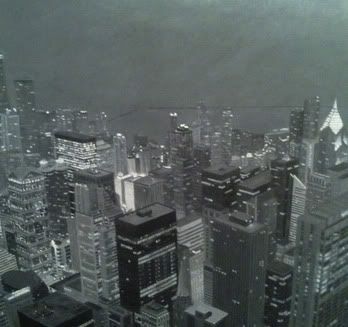 Commonly known as a ukulele troubadour, that sound has grown immensely. If you've had a chance to enjoy his recent 7" you will have already witnessed this transformation beginning. Doug's newest endeavor is heavily danceable and involves a deluge of different instruments, record samples, field recordings, and sound-makers on every track. Produced by Calvin Mcelroy (Gobble Gobble, Kuhrye-oo), the album's focus on infectious melodies and crooning heights is very much deliberate.
doughoyer.bandcamp.com
DATES:
July 11 | Edmonton, Wunderbar
July 12 | Jasper, Horseshoe Club
July 13 | Vancouver, Astoria
July 14 | Chilliwack, House Show (AA)
July 15 | Victoria, The 5050 (AA)
July 16 | Kelowna, House Show (AA)
July 17 | Lethbridge, CKXU 88.3 FM
July 18 | Calgary, Local Library (AA)
July 19 | Medicine Hat, Whiskey Creek Pub
July 20 | Regina, The Club
July 21| Winnipeg, Lo Pub
July 23 | Sudbury, Myth & Mirrors (AA)
July 24 | Ottawa, TBA
July 25 | Ottawa, TBA
July 26 | Montreal, CKUT Radio
July 27 | Montreal, La Cagibi
July 28 | Fredricton, TBA
July 29 | Sackville, OK Quoi/Freeebird
July 30 | Sackville, OK Quoi/Freeebird
July 31 | Sackville, OK Quoi/Freeebird
August 1 | Moncton, Plan B
August 4 | Charlottetown, Baba's Lounge
August 5 | Halifax, CKDU 88.1 FM
August 6 | Halifax, Gus's Pub
August 7 | Sydney, St. Patrick's
August 8 | Riviere du Loup, TBA
August 9 | Quebec City, L'Agitee
August 10 | Kingston, TBA
August 11 | Peterborough, The Cannery
August 12 | Hamilton, Skydragon Centre (AA)
August 13 | St. Catherines, Merchant Ale House
August 14 | Guelph, TBA
August 15 | Toronto, The Drake
August 16 | Toronto/GTA, TBA
August 17 | Toronto, The Only Cafe
August 18 | Toronto/GTA, TBA
August 19 | London, Castledrum (AA)
August 22 | Winnipeg, Mon Dragon (AA)
August 23 | Medicine Hat, TBA
August 24 | Calgary, Broken City
August 25 | Lethbridge, The Slice
August 26 | Saskatoon, Amigos
August 27 | Edmonton, Wunderbar