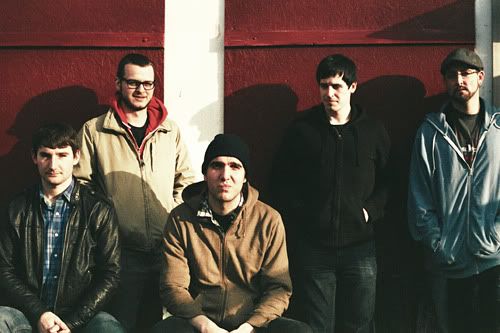 (Halifax, NS) - Amherst, NS based alt-folk act
Banded Stilts
travels across Canada via train this June and July in support of their new EP,
By The Back Stair
.
Dates are as follows:
June 28 Sackville, NB Strut's Gallery
June 30 Moncton, NB Plan B
July 03 Montreal, QC Cafe Campus
July 04 Montreal, QC Shaika Cafe
July 07 Toronto, ON Slack's Lounge
July 08 Toronto, ON Tranzac Lounge
July 14 Vancouver, BC Raw Canvas Cafe
July 16 Vancouver, BC Nyala
Backed by an ensemble of mandolin, banjo, violin, keys, guitars and drums, Banded Stilts' frontman Steve Haley's songs embody a distinct aspect of Canadiana, regaling narratives about the woods, wars, witches, dreams, and ghosts.
From the orchestral folk movements of songs such as "Forest, Oh Forest, Protect Me," to the more traditional folk stylings and harmonies of "The Owls," the latest Banded Stilts EP, By The Back Stair, is reminiscent of artists such as Great Lake Swimmers, Dan Mangan, and Bon Iver.
Recorded with Don Mackay at Spaces Between Studios (Amelia Curran, Tanya Davis, Acres and Acres), By the Back Stair will be released on Tuesday, July 05.