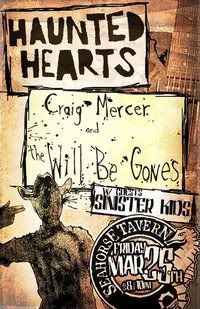 Overview/photos/video by Kyle Hodder
Friday March 25th
The Seahorse Tavern

Craig Mercer and The Will Be Gones
w/ Haunted Hearts
After a long week of work I headed to the Seahorse just after 10pm and sought out the nearest bartender in preparation for some live music. The atmosphere was great and kudos on the lighting.
The first band of the night was
Sinister Kids
. The vocals reminded me of the band Stabilo. This trio had energy from start to finish, great chemistry. Singer Mike Dalton mentioned they just created a Facebook page. Check it out if you can't make a live show and tell your friends about these guys so you can be the cool one who found them first.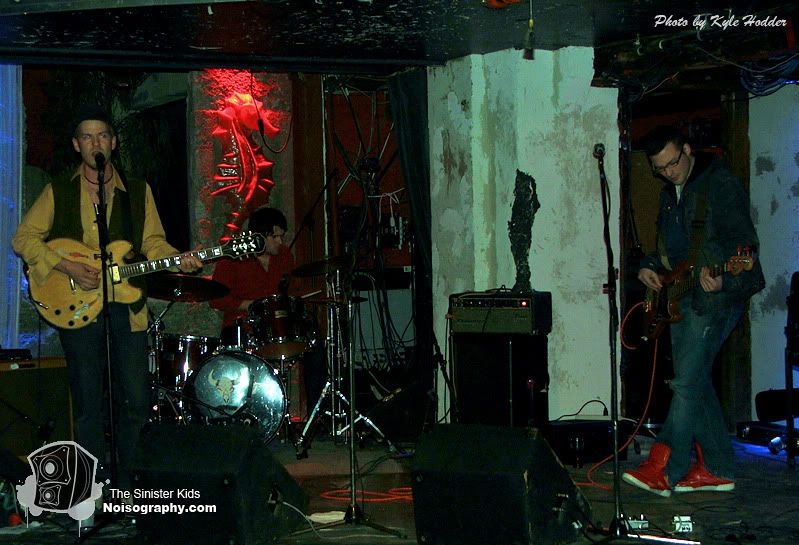 Video:
The second band was
Haunted Hearts
of Charlottetown, PEI. I always love some stand up bass. The man on keys Jhonny Ross reminded me a little of Jerry Lee Lewis. "Sister Lovers Tonight" is an outstanding tune, awesome vocals on this one. They list Johnny Cash as an influence; this is especially evident in the song "Thank you Good night". "Acid" sounded like a fun trip and the crowd sang along.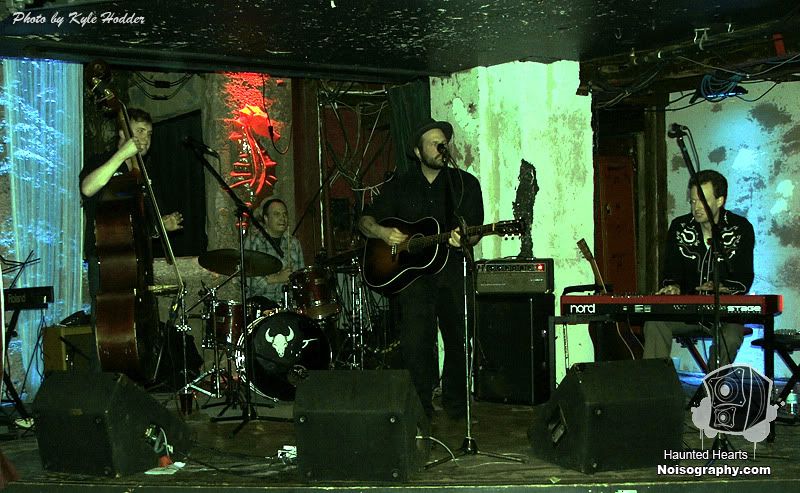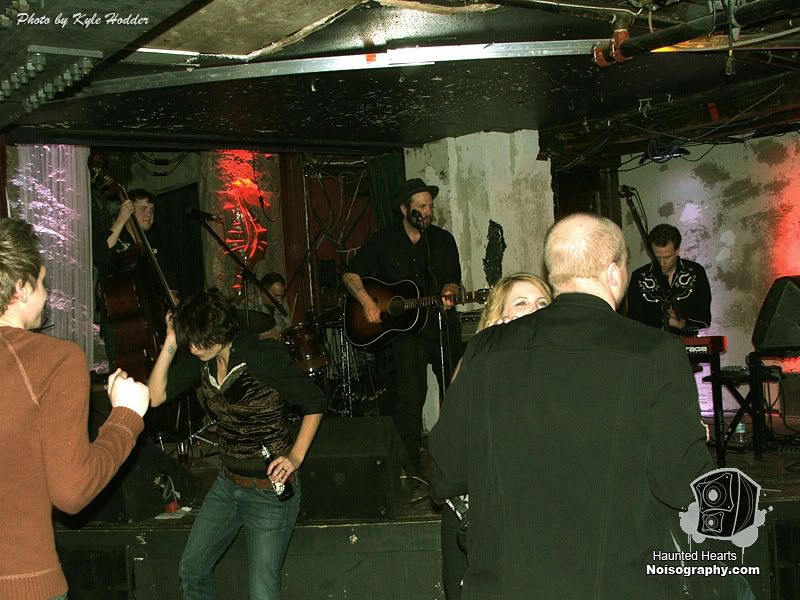 Video:
The closer was
Craig Mercer
and
The Will Be Gones
. This is a different side of Mercer for me having followed him from PF Station to JSB. He's got to be arguably one of the busiest local musicians around. The talented folks from a band called
Deerfield
help him fill out this Americana sound marvellously. "She looks good from behind" was a toe tapping tune where Alternative Country meets Psychedelic.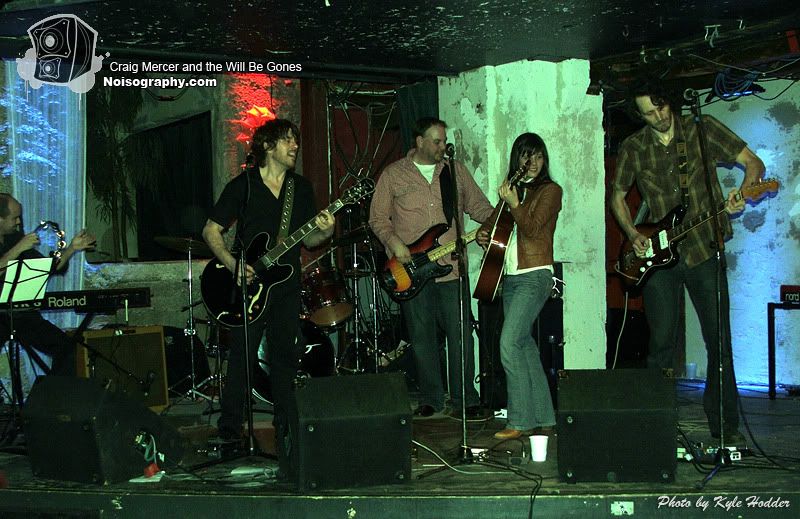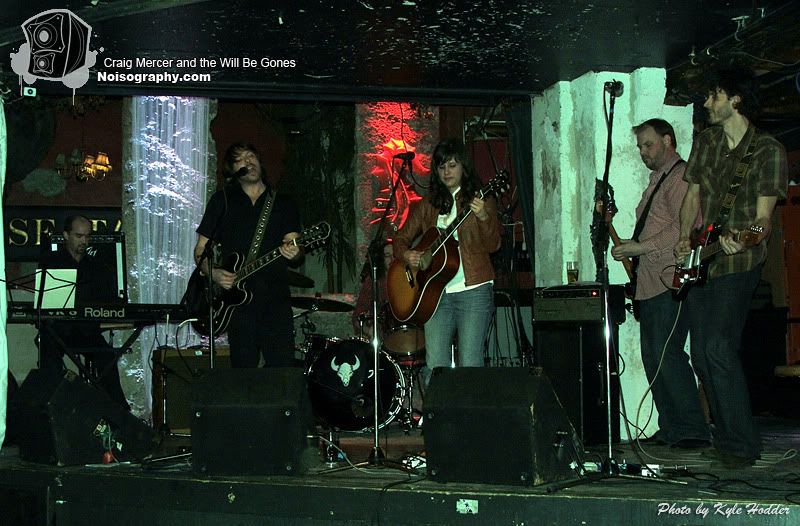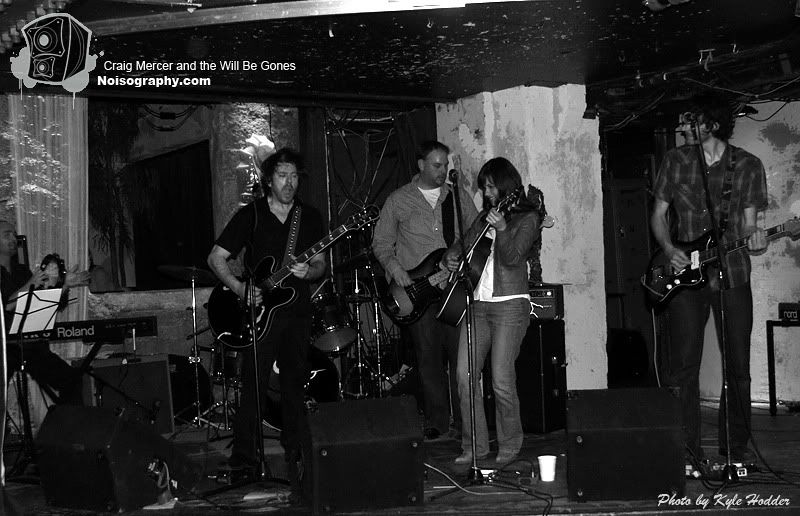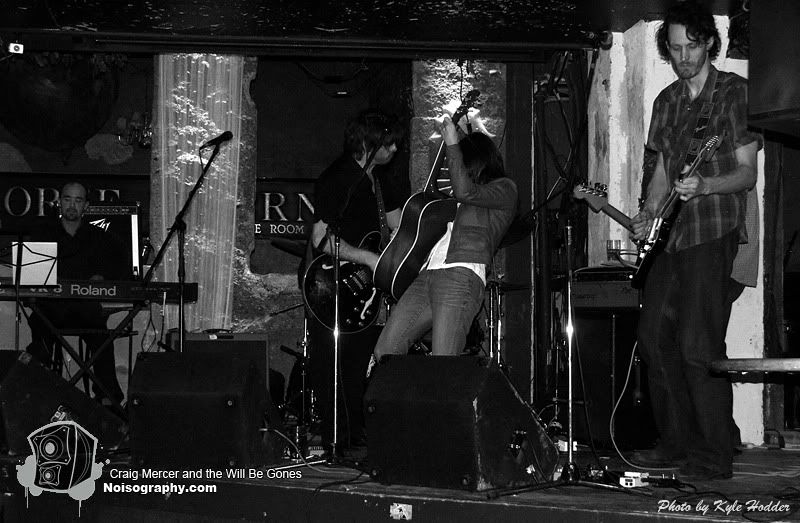 Video:
$8 to see three top notch bands - a great way to end a Friday!