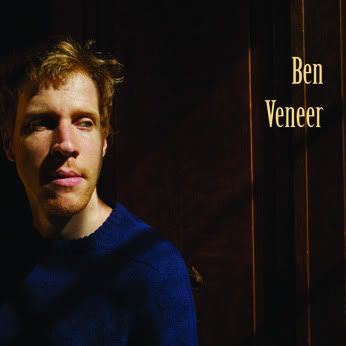 Toronto songwriters Sarah Greene and Ben Veneer are heading east,
touring their respective solo debut recordings – Sarah Greene's
Toronto Blues and Ben Veneer's self-titled album – both of which have
been received warmly in Toronto and are currently charting on campus
radio across the country. They will be playing shows in Montreal,
Moncton, Sackville, Halifax and Ottawa, and performing on VIA rail on the way.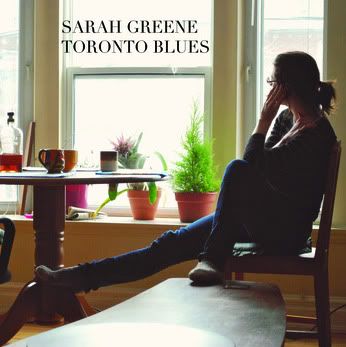 Sarah's Toronto Blues features a cast of Toronto's finest musicians,
supporting her warm and honest vocal delivery. Ben's self-titled debut
presents his songs as simply as possible, performed solo with guitar
or piano.
Tour Dates:
Sunday, May 1, Montreal, Le Zigoto Café (matinee) 5:30 p.m.
with Rice & Barley, $7 (includes a beverage)
Tuesday, May 3, Moncton, Plan B, 8:30 p.m., pwyc
Wednesday, May 4, Sackville, at Bridge Street Café, 7 p.m., pwcy
Thursday, May 5, Halifax, with Micah O'Connell at Tribeca
Friday May 6 to Sunday, May 8, Wolfville, AMP fest
Sunday, May 8, Halifax, Gus' Pub with Panic Button, 9 p.m., $5
Tuesday, May 10, Charlottetown, The Alibi, with Drea MacDonald, 9 p.m., $5
Wednesday, May 11, Truro, Coco Community Café 7:30 p.m., pwyc
Friday, May 13, Montreal, Shaika 9 p.m. with Rice & Barley, 9 p.m., pwyc
Saturday, May 14, Ottawa, Umi Café, 7 p.m., pwyc
Sunday, May 15, Kingston, Sleepless Goat, pwyc
http://benveneer.bandcamp.com/
http://sarahgreene.bandcamp.com/