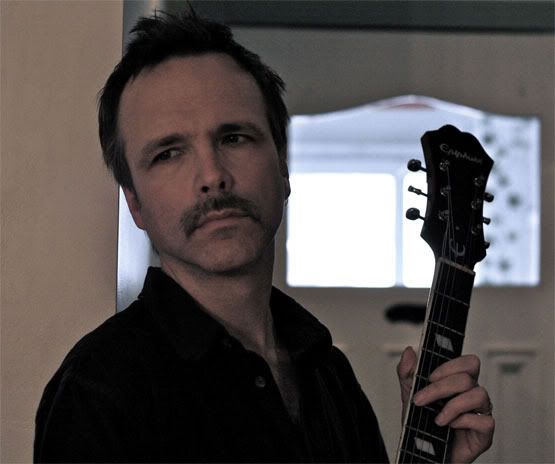 MP3 "Passenger" from Resurrection Gold
Kyp Harness
has put out eight independent albums, had his songs covered by Ron Sexsmith and Mary Margaret O'Hara, has opened for Elvis Costello and shared the stage with Townes Van Zandt. Daniel Lanois has called him a "great writer" and Exclaim magazine has stated that, "Harness has created a songbook that should rightly be regarded as a national treasure."
Born in Sarnia, Ontario, Harness came to Toronto and began playing open stages with performers such as Sexsmith, Bob Wiseman, and Bob Snider. His succession of independent albums soon began, with Eye magazine saluting his "songwriting genius", the Moncton Times-Transcript calling him "one of the finest songwriters this country has produced" and the Calgary Straight stating "I won't mince words: Kyp Harness is the most vital, essential Canadian singer-songwriter out there."
Now Kyp is back with his ninth album, Resurrection Gold. produced by Jetset Motel's David Picco, the songs showcased by a live, rough-edged sound. In addition to his musical creations, Harness has authored two books published by McFarland in the US: The Art of Laurel and Hardy (2006) and The Art of Charlie Chaplin (2007). As well, he writes and draws the daily webcomic Mortimer the Slug at mortimertheslug.com. With Resurrection Gold he throws more poetic, storytelling songs into the mix, with the promise of more to come.
Resurrection Gold is released on Tuesday, May 10.
Check out this amazing record by one of Canada's greatest songwriters.