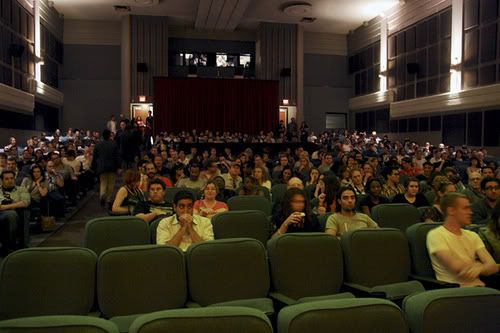 W/ Canadian premier of Kunst-Camera: J.X. Williams' of Curiosities, Color Me Obsessed & Better Than Anything: Jay Retard.
North by Northeast (NXNE)
announces the first round of

film programming

as part of the Tenth Anniversary of the NXNE FILM FESTIVAL. NXNE Film will

screen 40 movies from June 13-19

at two main locations: the National Film Board of Canada's Toronto Mediatheque and the Toronto Underground Cinema.
NXNE Film
is thrilled to present the Canadian premiere of
Kunst-Camera: J.X. Williams' Cabinet of Curiosities
as the Gala Film of
NXNE Film
2011. This coveted film is a rare look at the work of legendary avant-garde director J.X. Williams, acknowledged as a huge influence on Tarantino and Scorcese and as a pioneering director of 1970's L.A. punk-rock videos – but infamous for his films' incendiary content:
Kunst-Camera
sparked a police crackdown at this year's Slamdance Film Festival.
Color Me Obsessed
, also a Canadian premiere, is an obsessive tale about the '80s American band The Replacements. Director Gorman Berchard cuts together interviews with fans, friends, and peers for a riveting documentary about one of the most influential – but least celebrated - rock bands of all time.
Better Than Something: Jay Reatard
, NXNE's third 2011 Canadian premiere, is the long-awaited intimate portrait of the complicated yet prolific low-fi rock icon at the height of his career. The film features candid, never-before-seen footage of Reatard at his home in April of 2009 - just months before his death.
For the past decade NXNE Film has presented World, North American and Canadian premieres of the best in music-centric films by such prestigious directors as Julien Temple, Don Letts, Stewart Copeland and more. Under the direction of Programmer Ambrose Roche, NXNE Film has screened fan favourites like Johnny Cash at Folsom Prison, Stones in Exile, This Movie is Broken, The Last Pogo, Nick Drake: A Skin Too Few, Son of Satan, The Rocker, Mutual Appreciation, Everyone Stares and Blank Generation.
All NXNE Festival passes and wristbands are now on sale, available at www.nxne.com.
The complete
NXNE
Music
schedule,
NXNE Film
schedule and additional
NXNE Interactive
programming will be announced over the next few weeks. Stay tuned!
17 Years, 650 Bands, 50 Stages, 40 Films, 75 Interactive Conference Sessions, 7 Days.