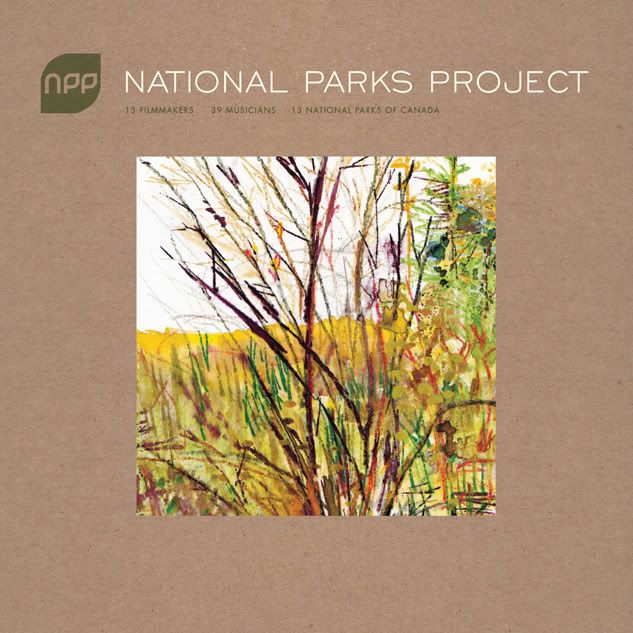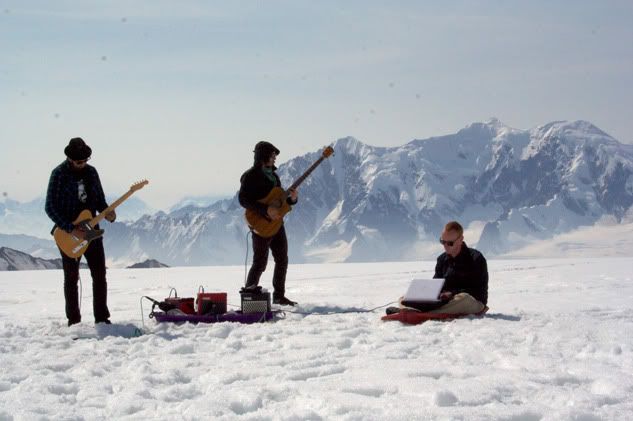 Recorded at 13 different National Parks across Canada, the soundtrack to this set of thirteen short films by acclaimed Canadian filmmakers celebrates Parks Canada's Centennial and features 39 of Canada's most diverse and cutting-edge musicians, including Sarah Harmer, Shad, John K Samson, Old Man Luedecke, Tanya Tagaq, Tony Dekker, Kathleen Edwards, Sebastien Grainger, Cadence Weapon, Sam Roberts, Jennifer Castle and Andrew Whiteman of Broken Social Scene.
A 20-track CD and 26-song double vinyl record will see their digital and physical releases on May 3rdMay 24th respectively. Proceeds from the sales of all releases will benefit the Nature Conservancy of Canada, an organization dedicated to protecting ecologically significant land. The Soundtrack Release show will take place in Toronto, Ontario on Parks Canada's 100th Anniversary with a number of other exciting events being planned over the summer and beyond.
The National Parks Project Live – Soundtrack Release Show
Thursday May 19, 2011 – 9:30pm – Royal Cinema, Toronto. $15
A live performance of songs written and recorded for the NPP, featuring: Andrew Whiteman (Broken Social Scene), Andre Ethier, Casey Mecija (Ohbijou), Ohad Benchitrit (Do Make Say Think), Don Kerr, Jim Guthrie, Bry Webb (Constantines), Sophie Trudeau (Godspeed You! Black Emperor), Chad Ross (Quest For Fire), Dale Morningstar, Daniela Gesundheit (Snowblink), Sandro Perri, Mishka Stein (Patrick Watson), NPP music director Paul Aucoin (Hylozoists) and others. Accompanied by a live visual mix by Ryan Noth.
About the NPP:
In the tradition of the Group of Seven, Margaret Atwood's Survival and other touchstones of Canadian culture, the NPP aims to explore the ways in which the wilderness shapes our cultural imagination. From May to October 2010, the NPP sent groups comprised of one filmmaker and three musicians to a national park in each province and territory, to capture their experience in a short film and soundtrack. Each quartet was chosen with the aim of putting together people that had never worked together before. Musicians and filmmakers from across the artistic spectrum were selected – arena rockers are represented beside avant-garde experimentalists, and directors range from 30-year veterans to young, up-and-coming filmmakers. Out of these collaborations, true artistic expressions were created, including 13 short films combined into one feature that translates Canada's rugged wilderness into cinematic form.
A documentary series chronicling this extraordinary exploration of the creative process, narrated by The Tragically Hip's Gord Downie, is currently airing on Discovery World HD. The 13 episodes offer an intimate and exclusive behind-the-scenes look at the musical collaborations and filmmaking process behind the creation of the 13 independent short films, each with its own style and voice. The films themselves will be available for purchase at iTunes on May 3rd, and for online streaming on May 19th

www.nationalparksproject.ca

- where users can also find stunning and sometimes surprising postscripts to each episode in the series.
at
In addition to the National Parks Project Soundtrack and in conjunction with these 13 episodes, 7 digital EPs have been made available as well, a total of 49 additional songs. These can be purchased on iTunes or streamed via the NPP website.
The National Parks Project will have its Canadian Film Premiere at the 2011 Hot Docs Canadian International Documentary Festival. The collection of 13 short films will screen in its entirety as part of the Special Presentations program on Saturday, April 30th (TIFF Bell Lightbox 1 @ 9:30 PM) and again on Monday, May 2nd (The Royal Cinema @ 9:15 PM). Various filmmakers, as well as the creators and producers Geoff Morrison, Joel McConvey and Ryan Noth will be in attendance at both screenings for a Q&A after the film.
The NPP film collection opens in theatres on May 20, 2011 beginning with an exclusive run at the Royal Theatre in Toronto.
Links:
About Last Gang: Last Gang Entertainment is a recording, management and publishing company founded in 2003 with offices in Los Angeles, London, Toronto and Montreal. In addition to launching Metric, Death From Above 1979, MSTRKRFT and Crystal Castles, the label has combined successfully with Chromeo, The New Pornographers, K-OS, Boys Noize and Tiga on varied licensing deals. The distributed division (Last Gang Labels) has partnered with a variety of artist and label clients, including Lights, Trouble Andrew and boutique electronic label Turbo Recordings.

lastgangentertainment.com
About FilmCAN: FilmCAN NPP Films Inc. is the production arm of FilmCAN, a pioneering new media company devoted to the discussion, distribution and exhibition of Canadian cinema. Founded in 2004, FilmCAN launched a digital distribution service in 2006, becoming the first outlet in Canada to sell feature films for digital download. Its inaugural production was the 2009 creative documentary The National Parks Project: Gros Morne, which premiered at the International Film Festival Rotterdam. Producers Ryan J. Noth, Geoff Morrison, and Joel R. McConvey, along with designer Clayton Hanmer, are FilmCAN's current editorial board. filmcan.org
About the Nature Conservancy (NCC): NCC is Canada's leading not-for-profit, private land conservation organization, working to protect our most important natural areas and the species they sustain. Since 1962 NCC and its partners have helped to protect more than 800,000 hectares coast to coast. www.natureconservancy.ca