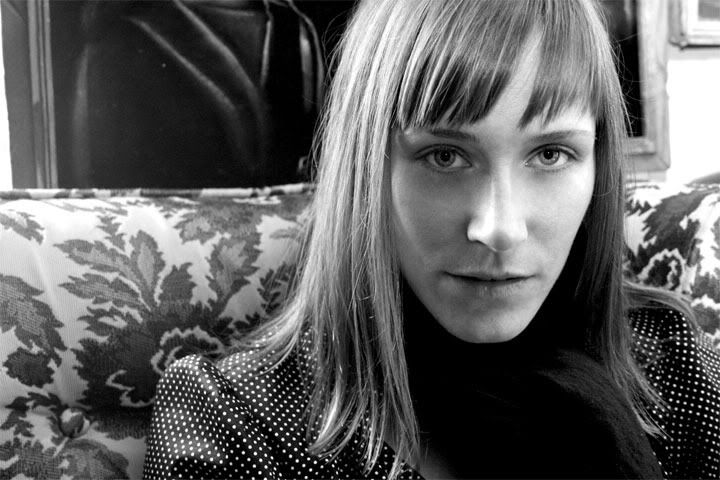 MP3 "Lose My Mind" from Moonshine:
Moonshine is the fifth record from Kate Maki, grade school teacher by day, songwriter by night. It is the lively northern companion to Maki's previous introverted desert album, Two Song Wedding.
With aspirations of recording in her basement around one microphone, Maki invited a group of veteran musician friends from Cuff The Duke, The Pinecones, Fembots, and The Minotaurs to Sudbury for a couple days of fun in the snow. On December 20 and 21, 2008, during one of the coldest weeks in history, underground and under a full moon, in between saunas and gourmet feasts, the band worked through the songs quickly and effortlessly. Drums, upright bass, guitars, pedal steel, piano, organ, accordion, and harmonized vocals forge the album's full, live sound. More of a reunion than a recording session, Moonshine reflects the unexpected and endearing moments that can only come from great players playing great songs.
Kate Maki has been recording and touring since 2003. She has collaborated live and on record with a number of fellow songwriters including Ruth Minnikin, Howe Gelb, Dale Murray, Nathan Lawr, and most recently with Frederick Squire. When Kate is not on tour, she divides her time between substitute teaching and managing her independent record label.
Upcoming dates
Thursday, May 12 - Thunder Bay, ON - The Apollo
Friday, May 13 - Winnipeg, MB - The StuDome
Saturday, May 14 - Bruno, SK - Bruno Arts Bank
Wednesday, May 18 - Canmore, AB - Whyte Horse Cafe
Friday, May 20 - Calgary, AB - The Palomino
Saturday, May 21 - Edmonton, AB - Artery
Monday, May 23 - Vancouver, BC - Biltmore Cabaret
Friday, May 27 - Twin Butte, AB - General Store
Saturday, May 28 - Saskatoon, SK - Amigo's
Friday, June 3 - Toronto, ON - Cameron House
Saturday, June 4 - Sudbury, ON - Townehouse Tavern
Friday, June 10 - Ottawa, ON - Raw Sugar Cafe
Saturday, June 11 - Montreal, PQ - Le Cagibi
Friday, June 17 - Sackville, NB - The Legion
Saturday, June 18 - Halifax, NS - The Company House
* all dates with Frederick Squire