(Toronto, ON) –
Jerry Leger
tours throughout Eastern Canada this May in support of his new album,
Traveling Grey
(Golden Rocket Records). Since the album's release it has earned glowing reviews across the country.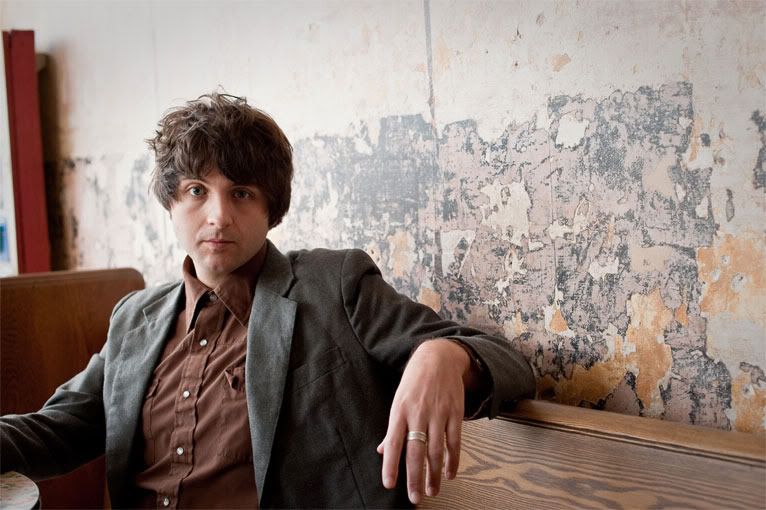 Dates are as follows:
Tuesday, May 10th - Halifax, NS - The Carleton
Wednesday, May 11th - Hampton, NB - Vintage Bistro
Friday, May 13th - Charlottetown, PE - The Alibi
Saturday, May 14th - Moncton, NB - Plan B
Tuesday, May 17th - Ottawa, ON - Raw Sugar Cafe
Traveling Grey is Jerry Leger's fourth album and finds him poised to indelibly add his name to the roll call that has built Toronto's international reputation as a singer/songwriter Mecca. One of the members of that elite group, Ron Sexsmith, has said, "Jerry Leger is one of the best songwriters I've heard inquite some time," while another, Fred Eaglesmith, has on several occasions invited Leger to share stages with him. Whether it has been one of those nights in front of someone else's large, unsuspecting crowd, or one of his countless weekly performances at Castro's Lounge in Toronto's east end—another nod to his heroes who found their audiences through small club residencies—the experience of hearing Jerry Leger is always the same.
It is here that mention must be made of his band, the Situation, whose innate versatility is in line with the various incarnations of Dylan's Never-Ending Tour supporting cast. Yet, no matter who is listening, they are inevitably drawn into Leger's "own little world" whenever he sings. In many respects, it is a world that is all-too-real, a side of Canada that has slowly been disappearing in the post-industrial age. The characters that populate Traveling Grey provide the testimonial; some have made bad decisions and are living with the consequences, like the narrator of "Isabella," while some have simply never had the chance—"Looking out the window of the old hardware store / Twenty-five feels a lot like twenty-four." ("Truth Is All Around You") When everything is at a standstill, every word, glimpse, and touch is packed with potential to be life altering. Leger catches these moments like June bugs, allowing us to briefly observe their gorgeous nuances in the jar before they must be set free back into the ether. That's the sense one gets from songs like "Wrong Kind Of Girl," and especially "Is He Treating You Good," which cuts deeply: "Is he there every dinner, there every night? / Waits for your decisions, does nothing for spite." It's the kind of songwriting that was second nature to the artists who defined country music's golden era of the 1950s and early '60s.
"Whenever I write, I'm just dipping into myself or keeping my ears and eyes open," Leger says. "I study conversation, pay close attention to detail." Nowhere is that more evident than in Traveling Grey' s centerpiece, "John Lewis," a portrait of a despised man, like Tom Dooley before him, but also of a despicable community eager to pass swift and severe judgment. All we know is that a girl has died, a girl known to associate with Mr. Lewis, and someone must pay. It' s another example on Traveling Grey of Leger' s greatest gift of being able to bring us to the point of knowing the outcome of the tale without explicitly revealing anything. Few songwriters possess that skill. Fewer still even had their names written down. Only the songs themselves have survived over the decades and centuries; survived because they contained undeniable truth. Jerry Leger writes those kinds of songs. And now you know his name.