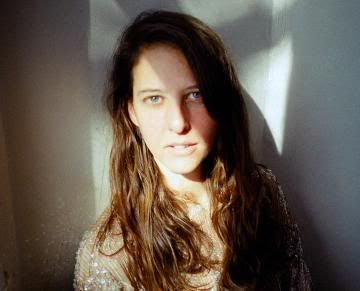 Plus: live video session on "Southern Souls" is released & upcoming shows in Toronto, Montreal and summer festivals
Jennifer Castle says that she "takes the world very seriously, while believing very much in impossible things." This idea of being rooted in the real world – yet still free to soar in the ether of daydreams – offers insight into the contradictory and alluring world of Jennifer Castle.
After lending her unmistakable voice to a diverse list of recordings – including The Constantines' Kensington Heights, Fucked Up's Year of the Pig and David Comes to Life, as well as albums by Ryan Driver, Eric Chenaux, Doug Paisley, Weird Visions and Wooly Leaves – Jennifer Castle now brings her timeless take on folk music to the world under her own name for the first time. One of Canada's best kept secrets, Castle has managed to stay low-key and grounded in Toronto, Ontario, quietly crafting songs that capture the wonder of those impossible visions.
Castlemusic, the new album by Toronto-based songstress Jennifer Castle, hit the literal and digital shelves this week across the country. To celebrate the release of this extraordinary album, Flemish Eye has released the second single, "Powers", now available on flemisheye.com
Jennifer Castle will also be performing in support of Castle Music. Those in Toronto and Montreal have a fantastic opportunity to catch Jennifer perform her mystical folk tunes live at album release shows at Silver Flag in Montreal on May 15th and at the Horseshoe, Toronto on May 19th. Castle will also be playing NXNE (at the Flemish Eye showcase at Great Hall, June 18th), Sappy Fest, and Wolfe Island Festival this summer, as well as others. You can check out more details here: http://www.flemisheye.com/on-tour
As well as receiving a 4 star "Disc of the Week" in the Globe & Mail this week, the album also received glowing reviews from Toro Magazine, elicited an interesting behind the scenes on album cover blog LPWTF? and received a fascinating insider feature on Weird Canada.

Links:

Upcoming Shows:
May 1 :: Guelph, ON :: The School House
May 15 :: Montreal, QC :: Silver Flag
May 19 :: Toronto, ON :: The Horseshoe
June 18 :: Toronto, ON :: Great Hall (NXNE, w. Braids, Chad VanGaalen)
July 30 :: Sackville, NB :: SappyFest
August 7 :: Wolfe Island Music Festival