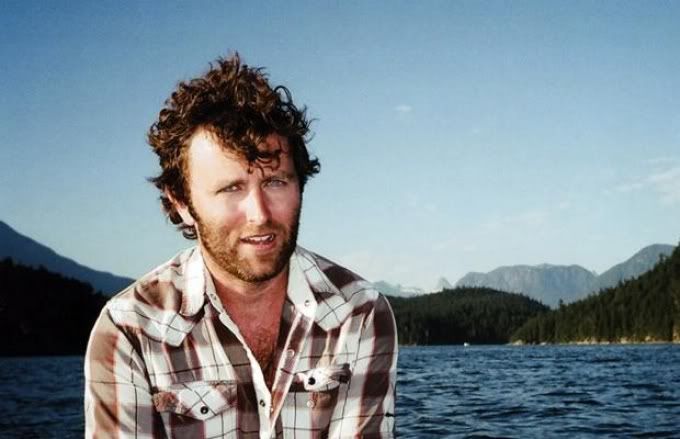 Grant Lawrence's debut book, Adventures in Solitude, a memoir of his time spent at his family cabin in a remote area of the West Coast, has won the BC Book Prize for the Bill Duthie Book of the Year, as chosen by the booksellers of British Columbia.
Grant Lawrence, a host with CBC Radio 3, was on hand to accept the award and cash prize at a gala held at the Kay Meek Centre in his hometown of West Vancouver, BC.
In his acceptance speech, Lawrence made note that the Kay Meek Theatre is attached to West Van Secondary, Grant's old high school, so he thanked his English and Creative Writing teachers, and made note of the fact that "I'm pretty sure this theatre is built over our old smoke hole, where I spent way too much time".
The Bill Duthie Bookseller's Choice Award is awarded to "the most outstanding work published in BC this year".
Adventures in Solitude was published in September 2010 by Harbour Publishing; it reached #1 on the BC Bestsellers list and #2 on the National BestsellersList.
"A hilarious and touching memoir [told] with an effortless storytelling style". -
Exclaim Magazine
"Adventures in Solitude is a study in dualities, none stronger than the timeless conflicts between old versus new and man versus nature." –
Vancouver Sun
"Funny and insightful, Adventures In Solitude is chock full of outrageous and quirky rural stories." -
Telegraph Journal
More Information: http://grantlawrence.ca/