Jeff Price from TuneCore to address conference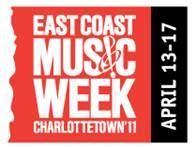 (Charlottetown) - The East Coast Music Association is proud to announce that one of the global leading experts on the digital music era,
Jeff Price
from Tunecore, will present the keynote address at East Coast Music Week 2011 held April 13-17 in Charlottetown, PEI. Price will address the audience on Friday, April 15th, at 4:30 pm in the Elfin/Pekeha Room at the Delta Prince Edward Hotel.
Since its launch in 2006, TuneCore has become the largest digital distributor of music, artists, and labels in the world. "Jeff Price brings with him an immense amount of knowledge and experience key for our artists and industry," said Su Hutchinson, executive director of the East Coast Music Association. "The ECMA is honoured to have someone of his stature and global reach address our membership at this year's conference. We are in an era where access to crucial and current knowledge, with cross border best practices is seminal for the cultural industries." Hutchinson goes on to say "We are thrilled that the University of PEI, through the Thane Campbell Speaker series has had the insight to partner with ECMA to deliver this seminal address - its relevance touches us all".
TuneCore represents over 500,000 customers and have worked with such artists as Drake, Ricky Skaggs, Izzy Stradlin, Nine Inch Nails, and Aretha Franklin, to name a few. The company is also a champion for independent artists worldwide, selling millions of CD's and singles for obscure acts such as Boyce Avenue, Blood on the Dance Floor, and Lecrae.
Price's innovative approach to the music industry started with the launch of his record company spinART Records, the first record label in the music industry to offer its catalogue of releases via paid download. Price also worked with EMusic for four years, contributing towards the company's initial business model, and created and implemented the first subscription-based music sales and distribution structure.
"I am extremely flattered to have been asked to speak at East Coast Music Week," says Price. "The conference is one of the best I have ever attended. The panels provide a wealth of incredibly useful, practical and important information and the gigs are a hell of a lot of fun."
Shelley Nordstrom, ECMA's Export Manager, is thrilled to announce Price's attendance as a pivotal component of the 2011 International Program. "Jeff is a perfect choice for our Industry Conference guest keynote speaker. TuneCore is one of the largest digital distributors of music in the world and offers musicians and other rights-holders the opportunity to place their music into online retailers such as iTunes, AmazonMP3, Zune Marketplace, Rhapsody, eMusic, and others for sale. Price will also participate in the Industry Conference Digital Media Summit on Wednesday, April 13th at the Delta Hotel. Considering this year's conference theme, Jeff is a perfect fit to share his insight and expertise with our delegates".
Richard Kurial, Dean of Arts at UPEI, expressed considerable enthusiasm at the prospect of Price's presentation. "The ECMAs are about music, for sure, but they are also about the business of music, about making a living and a life in the profession. Jeff Price is a critical figure in helping to make such outcomes come to pass. On behalf of UPEI and the Law Society of PEI, we are most happy to bring Jeff Price forward to deliver a Thane Campbell lecture as a keynote speaker for this year's ECMAs".
__________________________
East Coast Music Week 2011 will take place in Charlottetown, PEI April 13-17. The Industry Conference - themed The Beat of Business – Tapping Global Markets will attract over 1500 delegates and feature workshops, seminars and panel sessions.
The East Coast Music Association would like to acknowledge the financial support of the University of Prince Edward Island, FACTOR and the Government of Canada through the Department of Canadian Heritage (Canada Music Fund) and of Canada's private radio broadcasters.