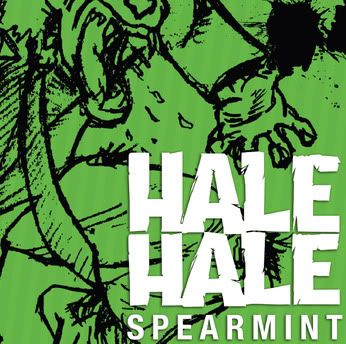 Album Review by Mark Laffin
I've always been slightly troubled by the term "indie rock". At some point in time, the term seems to have managed to brand the sound of an actual musical genre, which isn't entirely fair. In reality, it just means "independent rock", as in, a rock band operating on their own label. Of course, with this type of dynamic comes the benefit of not having to adhere to what's expected from any given major label, and the result is music that is generally more adventurous and creative. It has been around since the beginning of rock music itself, but had developed a niche following in the fallout of punk rock in the early 80's. Bands like Sonic Youth and Husker Du helped mold a new scene of music being branded as "indie rock", and had lured in a cult of audiophile elitists, generally consisting of suburban slackers and college kids. Trends have come and gone since then, but recently it seems that indie rock as of late has tended to stray away from the rock. The current scene seems to take more influence from art-rock and new wave bands like The Cure and Joy Division, as opposed to say, The Replacements. Not that this is a bad thing, however it's refreshing to hear a self-proclaimed indie rock band that brings guitars back to the forefront.
Actually, upon listening to Edmonton's
Hale Hale
, I found the sound to be a bit more produced than traditional indie rock. Not much, but a bit. I can't decide if these guys remind me of a rawer, more lo-fi Foo Fighters, or a more polished Dinosaur Jr.
Having said that, this album welcomingly filled my speakers with lots of ragged guitars, infectious melodies, and impassioned resolve. I honestly forgot that I was reviewing an album a few songs in, and just got lost in the sonic landscape of woven guitar hooks, tuneful choruses and the singer's sincerely pained lyrics. His voice sounds like he could be the Lollapalooza love child of Andrew Wood and Perry Ferrell, and with vivid lyrical sketches that recall the self-loathing of Kurt Cobain. In fact, the overall vibe of this EP does seem to draw heavily from the 90's rock canon. Lots of noisy distortion, arpeggiated guitar riffs, and moody songwriting with angst to spare.
The opening track, "Spearmint" is actually my favourite on the album, and is probably its most chaotic of moments. The entire sound spectrum fills up with multiple distorted modal guitar riffs that offer a sonic jigsaw puzzle of competing melodies and counter-melodies, all seemingly pulled out of the surrounding ether. The rhythm section pounds relentlessly in the background, as singer Scott Steele adds to the tense soundscape with a distinctive restless wail. The dark and uneasy verse gives way to a soaring chorus that could reach the far corners of a packed arena. "Maker" has an eerily familiar '90's alternative-rock feel to it, with it's melancholic lilt and delicate touch of noisy, reverberated ambience. Then a hard hitting staccato riff leads the song into the loud repeating refrain of "I am broken!". The next song, "No Reason To Stay" offers a jagged, discomforting rhythm propelled by another familiar sounding clean guitar passage. The song has a purposely reckless feel to it, and the chorus flirts with a fragile melody that feels like it's threatening to fall apart at any second. Then unexpectedly, the tone shifts gear and the outro expurgates into a heavily distorted guitar solo riding a wave over the most straight ahead rock beat yet.
"Regatta" continues the theme of '90's sounding garage rock, and another clean arpeggiated guitar riff, but is highlighted with a benevolently dark undertone and its disquieting lyrical imagery. The chorus is simple and subdued, yet surprisingly catchy. I am also impressed with another guitar solo coda that really drives the song home. The tone of it actually very much reminds of the outro solo on Pearl Jam's "Alive". The final song, "Lullaby" is a sprawling, atmospheric piece that is severely moody with more minor chorded passages and somber lyrics. The end of the song and record is slowly drawn out with an onslaught of calculated feedback and noise that sounds pieced together as if with Phil Spector like precision.
For an EP, this recording packs a hefty punch. Although not altogether original, the band does manage to effectively capture the essential vibe of classic indie rock, albeit with some distinct flourishes of 90's era mainstream alternative rock. The best part is that there are lots of sloppy guitars to compliment the hard hitting rhythm section, and fitting vocals. While it feels like the band could have easily fallen into a trap of overproduction with their catchy choruses and engaging hooks, the album favorably benefits from the raw, less-is-more approach with the overall sound that is really the x-factor here. The songwriting and musicianship is more than adequate, the tone of the record is intense and emotional, and the band displays a certain synergy that is much lacking in most mainstream music today. I guess my only gripe is that after the first track, the rest of the songs seem to all have generally the same mid-tempo vibe. I'd like to hear them kick it up a notch a bit more on the next effort. However, as someone who grew up on the alternative rock revolution of the 1990's, and who retroactively sought out the indie rock of the 80's that preceded it, I feel genuinely enlightened with having heard this EP. I just wish it was a bit longer.
http://halehale.bandcamp.com/album/spearmint
http://www.myspace.com/halehalemusic