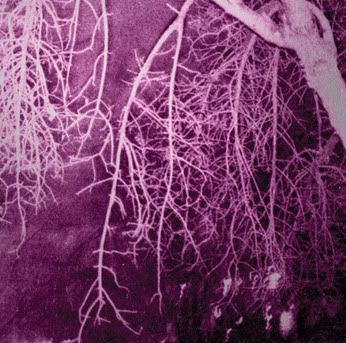 Album review by Mark Laffin
"Let's come together before we lose our minds..."
You know, I've recently considered the notion of Montreal possibly becoming the new Seattle. I mean, both cities have in their own time fostered a vastly incestuous pool of musicians all contributing to their own respective underground indie rock scene, before eventually giving birth to one huge commercial success that opens the floodgates to the masses. Like Seattle did in the 1980's, Montreal has boasted a fiercely vital independent rock scene that has lurked in the underground for the past decade or so. Recently of course, Arcade Fire broke through with a huge commercial success with their Grammy award winning The Suburbs, not entirely unlike Nirvana's 1991 breakthrough, Nevermind. It may be fair to say that we can be expecting a sudden onslaught of new wave loving indie rock in the wake of the grand success of The Suburbs, just as the 90's musical landscape was shaped with Nirvana's own cultural juggernaut that was Nevermind.
This is my preface to my review of Fa Fa Fa's debut album, What Made These Holes and Rents, not because they are from Montreal, because they are not. Of all places, they actually hail from Reno, Nevada. However, the album was recorded by Howard Bilerman, who's credentials include working with an impressive line of Montreal rock royalty that include Wolf Parade, Godspeed! You Black Emperor, and of course, Arcade Fire. Further, the sound of this record has Montreal written all over it. Further still, the fact that this band has come from the depths of the American desert to seek out Bilerman to put his stamp on their sound lends much credence to my theory. I think these guys are a sign of things to come out of the ashes of the mainstream success of our dear elite independent scene. That said, this is not a bad thing.
Make no mistake, I am in no way discounting the musical credibility of this band. It may either just be great timing for them, or fairly enough, they just happen to share many of the same influences. Just as Nirvana paved the way for many other great bands in the 90's, I think these guys may offer a shining beacon of hope for great music to come. If you're perplexed by their name as I was, it makes sense once you realize it's a reference to the infamously stuttered lyrics in "Psycho Killer" by the Talking Heads, whom the band take an obvious influence from. In fact, one of the great things about this band is that while they do wear their influences clearly on their sleeve, they are all very tastefully exploited to forge an exciting brand of art-rock that seriously rocks. The band employs a wide sonic palette that blends solid post-punk rhythms and devilishly catchy guitar hooks with arty embellishments that don't come off as the least bit pretentious. To make things even better, there's also a healthy dose of screaming feedback, wall of noise guitars and just the right amount of over-distorted crunch. To put things quite simply, I fucking love this album.
The band wastes no time with the opening track, "Camden". They come at us firing on all cylinders right off. The song opens with some howling feedback that makes way for some raw, and seriously sloppy guitar riffage against the tight rhythm section. Once in full swing, the song hijacks every bit of sonic space with its pounding bass and commanding groove, all complimented with singer Julian Chang's despondent wail. "Roy Stampler" opens with a very Television-like dual guitar face off that eventually weaves itself into a funk-fueled dance floor rhythm carried by the high registered, counterpointing bass line. Chang's vocal delivery here is more manic and paranoid sounding, which is perfect for the frenetic tone of the song. Then my favourite part is the very simple melodic interlude in the middle, which leads into a series of harmonious reverb-soaked guitar leads, which is all so eerily effective. "Le Ciel '74" is a frantic, new-wave sounding groove, which at about halfway through, suddenly spirals down into a dark and beautifully cacophonic coda that sounds like the soundtrack to a nervous breakdown. "Palisade" is driven by a heavily pulsing bass line, brilliantly graced with some jangly, jerky guitar fills accenting the off-beat. The outro shifts gears to take us into some more dark and noisy territory that has a welcomingly uncomfortable feel to it all. The tempo picks up intensely, and then gradually ascends into a stark and violent clamor to drive the final point home.
The schizophrenic sounds of "Horns For Horns" has the band again into a deep, rhythmic score that wouldn't sound altogether out of place at a German discotheque, before once again descending into an ominous breakdown that illustrates a maddening wall of distortion and racket that is genuinely unsettling. Also, Chang's vocal performance here is at its most intense. The record's most melodic showcase comes with "Great Ocean Explorer", which avails itself to a very simple, yet engaging melody which steadily drives the song along, and is wonderfully accented with some delicately understated piano strokes. The song's effect is further punctuated by some of the intentionally atonal guitar leads, and is further adorned with some densely layered guitar feedback and synthesizer. The album's closer, "Give The Lie To" offers a welcome change of pace as a slow burning melody, carefully decorated with some reverberated guitar chords and more haunting piano.
I honestly can't think of a single critical thing to say about this record. I love everything about it. I just really like the idea of taking some new wave and art-rock sounds, and then cranking the amps up to 10. The album has a very polished, and professional production quality that serves the music extremely well. It's also impressive how well they were able to execute such a colossal display of calculated noise that all makes sense. This is an absolutely staggering demonstration of so perfectly fusing harmony and groove with malevolent discord that is both tasteful and engrossing. The album also grandly succeeds in capturing an overall essence that helps the songs work together to create a very unified sounding piece of work. If these guys don't move on to some great things, I'm going to be seriously pissed.
http://fafafa.bandcamp.com/