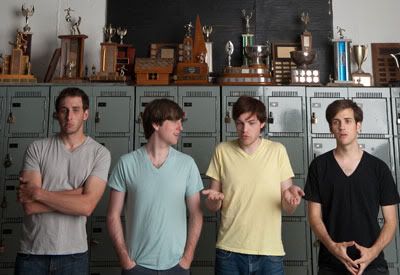 Bumstead Recording Artists From Charlottetown, Two Hours Traffic, Selected From Over 600 Acts By The Planetary Group's partners, Sonicbids and Only Much Louder (India) For An All Expense Paid Tour Of India, With Shows In Mumbai, Delhi, and Bangalore.
After nine years of successful shows and tours in China and Scandinavia, The Planetary Group accepted submissions for an unprecedented tour of India and received over six hundred application via Sonicbids. Previous artists to go on tour with Planetary include Hurricane Bells, Olafur Arnalds, Malajube, Superhoney, and more.
After a very successful second tour through Australia in November and December with the Jezabels that sold out all thirteen shows, CBC Song Quest Artists and Polaris nominees Two Hours Traffic have been performing closer to home on the Canadian east coast and writing new material for their next album. They won't be home for long though as they prepare to head to India in March.
March 25 – Dehli @ The Hard Rock Café
March 29 - Mumbai @ The Hard Rock Café
March 31 - Bangalore @ The Hard Rock Café
__________________
print/radio/digital media – killbeat music
www.killbeatmusic.com
/ 647 654 7146 /
http://twitter.com/killbeat