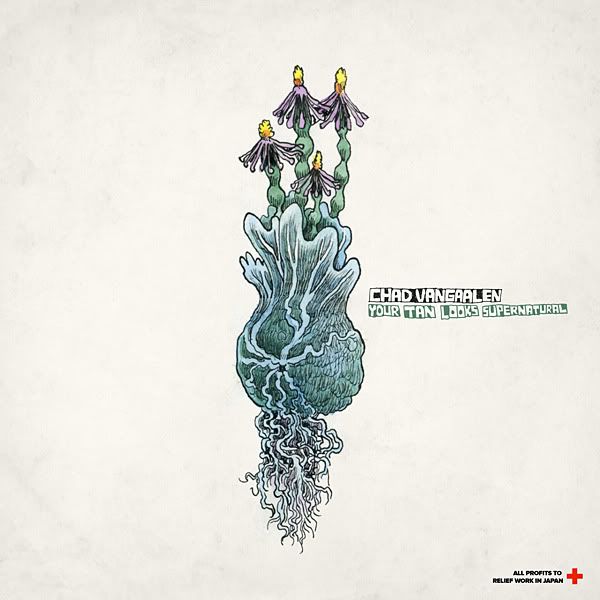 All profits from 6 song EP to go to Red Cross Aid Effort
Chad VanGaalen
's
Your Tan Looks Supernatural
EP is composed of outtakes from Chad's upcoming album Diaper Island (out May 19th on Flemish Eye / Sub Pop). Exclusively available on Bandcamp as a response to the crisis in Japan, 100% of all proceeds from the EP will be forwarded to the Red Cross Aid Effort.
The March 11th, 2011 earthquake off the coast of Japan created a tsunami that wreaked havoc on many highly-populated coastal regions. The death toll continues to rise, but barely communicates the incomprehensible scale of this calamity. Global relief efforts have been swift to assist the Japanese people as they sort through a traumatic event that has left many without the basic necessities such as food and shelter.
The Red Cross is a renowned and trustworthy aid agency and has already raised millions of dollars to assist the Japanese people in rebuilding efforts. We hope this can also help to further these efforts in a tiny way.
Your Tan Looks Supernatural on Bandcamp:
http://chadvangaalen.bandcamp.com/