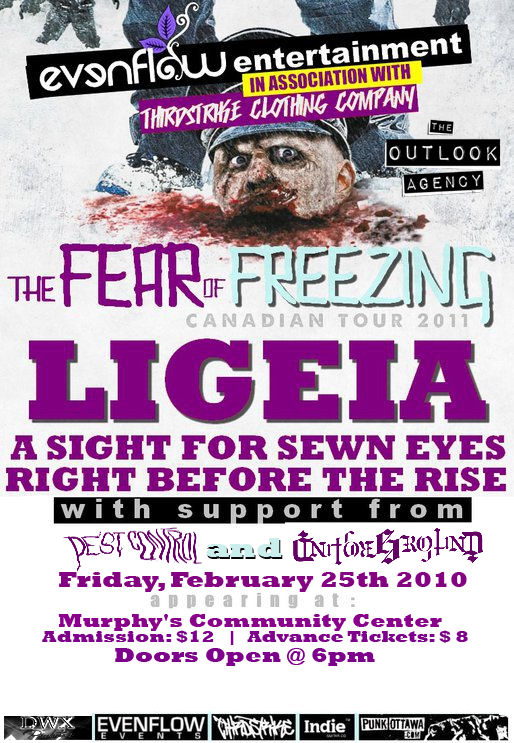 The Outlook Agency will be hosting
The Fear of Freezing Tour
in Charlottetown, Prince Edward Island as part of their official launch.
The show will be taking place on February 25th at the Murphy's Community Center located at 200 Richmond Street, just off Victoria Row. Notable acts such as
Ligeia
,
A Sight For Sewn Eyes
and
Right Before The Rise
will be showcasing.
Local support for the concert will be provided by Charlottetown, heavy hitters
In The Ground
and
Pest Control
.
Both A Sight For Sewn Eyes and Right Before The Rise will be touring in support of their latest releases which will be available for purchase at all the stops along the tour.
Make sure to head out to The Outlook Agency's show luanch and support such amazing bands to allow The Outlook Agency to continue to host great shows in the future and support your local music community.