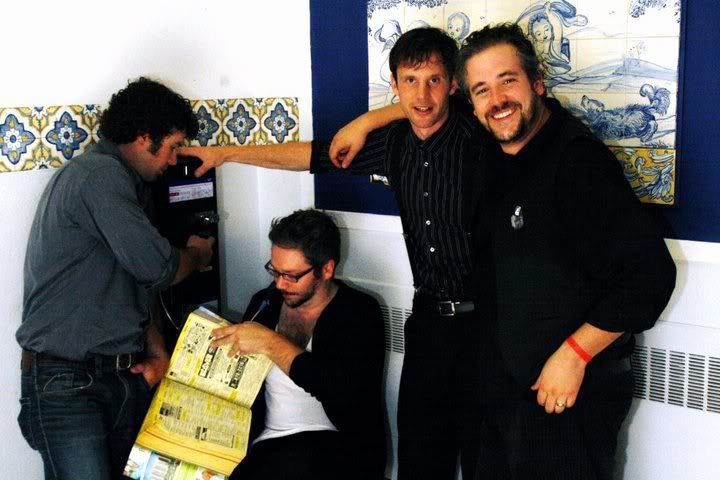 *photo from facebook*
This Ottawa-area quartet plays laid-back rock that wouldn't be out of place at an art school year-end gallery or in an opening slot for Wilco. That said, the band's brand of indie rock is accessible enough that one might wonder why they aren't already a name on college campuses across the country.
Actually, there is a good reason why they aren't as popular as they should be, and that reason is that they've only just released their first album.
Leaving Fallow Field
was self-released by the band in 2010. The album saw a few of its tracks pick up for rotation on
CBC Radio 2
and
3
as well as finding a place on the
Earshot!
campus charts.
The band is currently holed up writing a follow-up to their debut, which should be out in the first half of 2011. While the band hasn't announced what, if any label, will be releasing the unnamed record, it's something few labels interested in dreamy pop songs will want to pass on.
www.hinterlandband.com
http://www.sonicbids.com/2/epk/default.aspx?epk_id=282551
www.myspace.com/hinterlandband
http://radio3.cbc.ca/bands/hinterland-band
http://www.facebook.com/group.php?gid=11407174979
http://twitter.com/hinterlandband