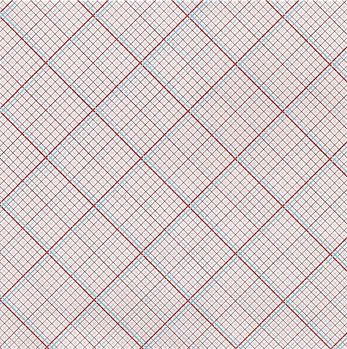 Review by Mario Gautreau
Mother Night
is a three-piece mathy instrumental rock band from New Bedford, Massachusetts that are agitated, punchy and inventive. I got suggested this band through Last.fm (a great site to get music suggestions), and upon the first notes of the EP's first track, "Cartwheel Buffalo", the bass reminded me of Mike Bigelow's bassline in "Sound The Death Knell" on The Holy Shroud's Ghost Reminders. Anything that reminds me of that album has my attention, to say the least. And while the comparisons with The Holy Shroud may stop there, it makes for a great segue to reviewing this demo that is laced with a slew of sounds reminiscent of the more aggressive side of the math-rock spectrum. They've recently shared the stage with prog-metal band East of the Wall (with which more similarities could be drawn), and their sound includes an onslaught of crunchy pulsing notes that litter the bass and guitar fretboards with dancing fingers, while the cymbal-heavy drums focus on making bombastic impacts on sound. The bass sticks to its Bigelow-esque riff throughout the song, which makes for fun meanderings on behalf of the drums and guitar.
At times, Mother Night's guitar goes into the clouds, creating distorted and spacey overtones that also shed some light on the chemistry between the bass and drums. "Miscreant" and "Orb Weaver" remind me of raunchier drum-led Don Cabellero riffs, with bells and the feeling of looped guitars: the songs push the accelerator, with "Miscreant" going into a discombobulated combination of start-stop punches that fall into a dissonance much like Dillinger Escape Plan, minus the vocals, while "Orb Weaver" feels like you're being spun in one of those carousel wheels at the local park, getting dizzy with adrenaline. Some soft chords eventually come to break the confusion, but once the blood rushes to the head, it leads to a melodic blend of confusion similar to Ahleuchatistas. "Go Go Gadget Guacamole" sounds like the most technical of them, featuring an assault on time signatures that leaks with a wacky guitar solo throughout most of it, which I think only works because I find the three-piece make it work.
I'm a fan of EPs - short and to the point, they can contain a perfect quality-laden dosage of music that gives a burst of energy. This one is no exception: with four tracks clocking in at a concise 15 minutes, the listener can spoil himself/herself for another ride on the merry-go-round that runs a sample-sized gamut of the possibilities of instrumentation.
http://mothernight.bandcamp.com/