"The In the Dead of Winter Festival is an acoustic based festival that will be held in Halifax, Nova Scotia, Canada annually on the last weekend of January. The goal of the festival is to bring a diverse group of acoustic musicians together to not only perform but to also meet one another in a professional environment. The festival aims to showcase the diversity of acoustic music in the Atlantic Region, Canada, and the United States. It is of particular importance to the festival to not only celebrate the excellence of our musicians but to also provide venues for artists who have not yet had the opportunity to perform their music to a wider audience."
- IDOW website
2011 will mark IDOW's 6th year running and will kick off this Wednesday, January 26th!
This years artists are as follows:
Jenn Grant
/
Brandi Disterheft
/
Mary Gauthier / Oh Susanna / David Francey / CR Avery / Snailhouse / Olenka & the Autumn Lovers / The Olympic Symphonium / Mark Berube / Rae Spoon / Sherman Downey / Ambre McLean / Banded Stilts / Ben Caplan / Bonnie Ste.-Croix / Hopeful Monster / Ian Fitzgerald / Transatlantic Zodiac Ensemble / Ivan & Alyosha / Matthew Hornell / Michael Jerome Browne / Morgan MacDonald / New Country Rehab / Oh No Theodore! / Papillion & Honeyman / Smokin' Contra Band / Pat LePoidevin / Paper Beat Scissors / Zachary Lucky / Charlotte Cornfield / Abigail Lapell / Abramson Singers / Corey Isenor / Cyndi Cain / Heather Green / Matthew Byrne / It Kills
You can check out the festival schedule
HERE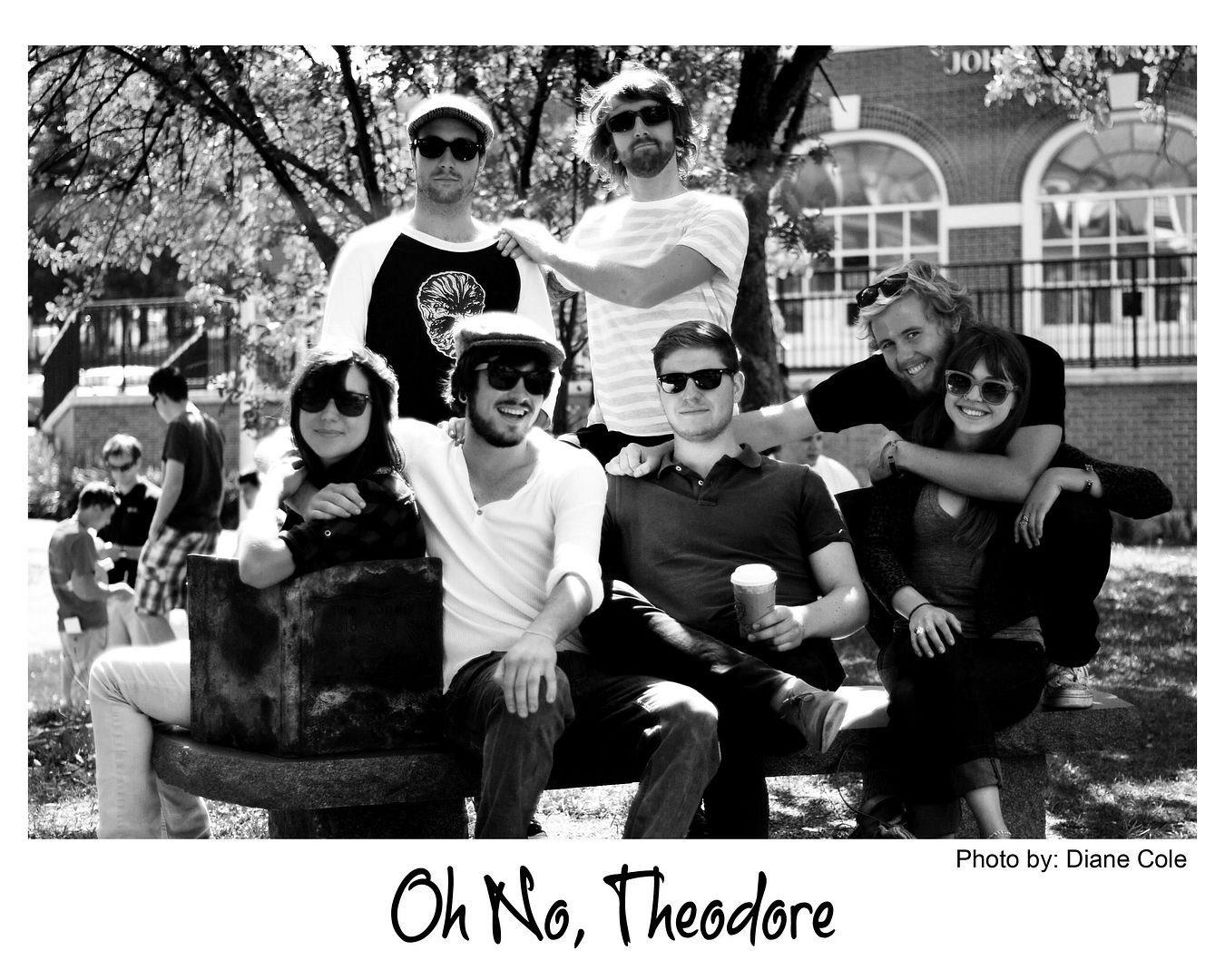 Our featured band for this years festival is
Oh No Theodore!
We ran into the band last summer, when Isaac went out to covered their show at Gus' Pub and was completely blown away! We highly recommend checking out this band if you get the chance. They will be playing at The Bus stop Theatre on Friday Jan. 28th - and it is NOT TO BE MISSED.
You can find out all you need to know about
Oh No Theodore!
at the links below:
Oh No, Theodore! EPK
Oh No, Theodore! Myspace
Oh No, Theodore! Website
and check out the videos below to see what Oh No Theodore! are all about!
See more here:
Bloody Hands - Oh No, Theodore
Senescence Song - Oh No, Theodore