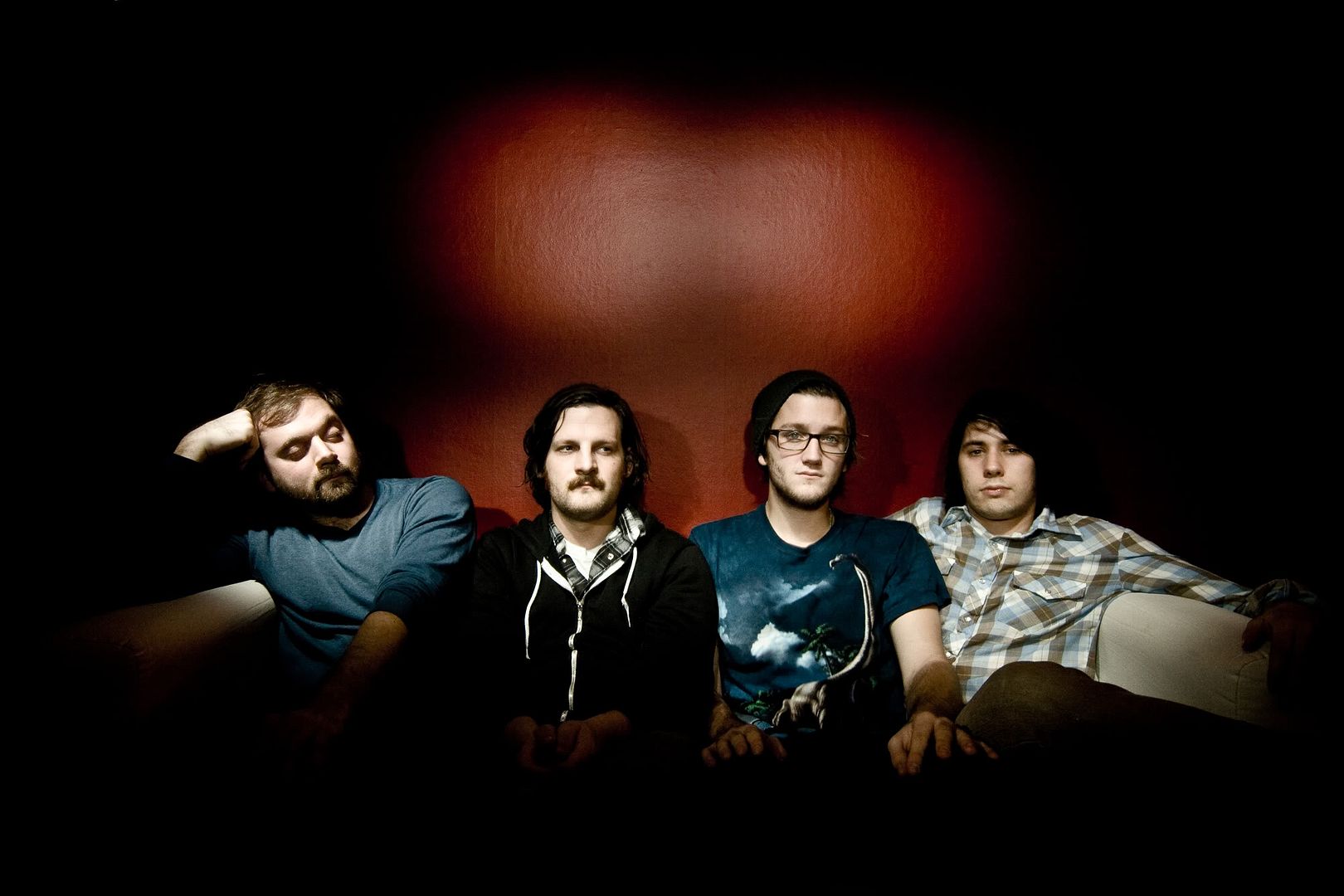 Head In The Sand Recording Artists From Winnipeg,
The Liptonians
Announce The February 8th Release Of
Let's All March Back Into The Sea
In 2008, completely unheralded, The Liptonians emerged from a basement in Winnipeg with an "earnest little pop-rock gem" (Uptown Magazine). Much to their surprise, the album picked up a
Western Canadian Music Award
for
Outstanding Pop Recording
, garnered rave reviews, charted on college radio across the country, became a regular on CBC Radio and paved the way for three cross-Canadian tours. The strength of their dynamic live show scored them opening slots for bands like Silver Starling (Last Gang Records) and Chicago indie rock legends, The Sea and Cake.
After two years of playing shows,
Matt Schellenberg
and
Bucky Driedger
– the band's founders – took leave to a rural cabin to mull over their catalogue of demos and write some new songs. Bringing the tunes the rest of the band and their talented community of musicians, the arrangements became more adventurous – experimenting with lush horn arrangements, dumpster-dived percussion, accordion, reed organ and live-off-the-floor soundscapes.
Produced and recorded by
Mike Petkau
,
Matt Peters
and The Liptonians between
Prairie Recording Co.
(The Weakerthans, Christine Fellows),
MCM Studios
and various basements, offices, rehearsal spaces and lofts, the new album, titled Let's All March Back Into the Sea, is a step forward in song writing, arrangement and production while staying true to the band's roots as DIY pop songsmiths. Songs about talking pianos, dying cities and garden-haunting ghosts find life in dirty piano romps, electro-folk grooves and pop-rock sing-alongs.
In addition to writing and recording as The Liptonians, Schellenberg and Driedger are active members of Winnipeg's Head in the Sand music collective, playing and recording with
Royal Canoe
, Courier News, Flying Fox and the
Hunter Gatherers
and
Les Jupes
. The band's song "Roller Coaster" was a finalist in the Winnipeg Free Press' "My city, my song" contest. They've also had their music featured in Zooey & Adam, a film that screened at independent film festivals across North America.
The Liptonians will be crossing Canada in the new year is support of Let's All March Back Into the Sea.
Check out the You Know I Did MP3 @
http://www.killbeatmusic.com/theliptonians/
print/radio/digital media – killbeat music
www.killbeatmusic.com / 604 683 2124 / http://twitter.com/killbeat