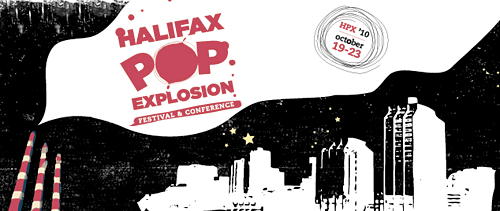 Tiffany @ Argyle Fine Art
By The Bootstraps
This was something that none of us have seen happen at HPX... a live art, fashion and musical event By The Bootstraps!
And since I can't really write worth crap, I'm going to steal the info from the
facebook event
to give you an idea as to what went down...
"By The Bootstraps is continuing to explore the connections between art and music with two local artists coming together create an art show and tableaux style fashion presentation all wrapped up in an indoor forest created for the event.
The artwork portion of the evening will consist of custom instrument design and pieces of artwork built specifically for local musicians by artist Nick Brunt, actively investigating influence and inspiration through physical form.
Orphanage Clothing will be releasing its new collection in a tableaux style fashion show that will run throughout the evening. The new collection will be available to attendees for discounted pricing along with other items at the sample sale onsite.
Short film by Tarek Abouamin.
ALL THAT and more because Acres and Acres is going to be there playing the night away
"
Video:
Isaac & Tiffany @ Gus' Pub
I wasn't really in the mood to go out on Thursday night. First of all, it was raining buckets outside and on top of that I was friggin' exhausted from three straight days of working nine to five and then attending concerts all night. I was grumpy and not ready to rock. But duty calls, so off I went.
When I got there
Silver Dapple
was doing their soundcheck it was noisy and full of feedback. I was fully expecting not to like this band at all but when they started to play my mood brightened a bit. Despite their head-ache inducing soundcheck, they were highly enjoyable. They played tight, well written songs full of dissonant guitar chords and strong vocal hooks. They had a 90s shoegazer style similar to Sonic Youth or Dinosaur Jr. They had a few technical difficulties early in their set and actually stopped a song halfway through, which is kind of unprofessional and not at all fun to see. But when they were on they were great.
Although their set went a little smoother, The
Pink Noise
didn't do it for me as much as€ Silver Dapple did. There were a lot of elements of Pink Noise that I loved (great guitar riffs, awesome steady drumming, haunting keybords) but there were plenty of elements I didn't enjoy at all. The vocalist had an Iggy Pop type talk/singing thing going on. It was cool for a couple of songs, but it started to bore me pretty quick and made the songs sound too similar. There were no real vocal hooks at all, but the New-Wave style punk rock they played begged for it. At times the group intensified to the point of just being noise which also didn't do it for me. That being said, they were playing to a very enthusiastic crowd who obviously loved every minute of it.
Bad Vibrations
ended the night with a set of sludgy stoner metal crossed with punk rock.
These guys are local mainstays and have been covered by Noisography a few times before, so to avoid needless repetition I'll keep it simple. It was another great set by a band that is as melodic as they are heavy and as interesting as they are accessible.
Pinky & Dan @ The Paragon