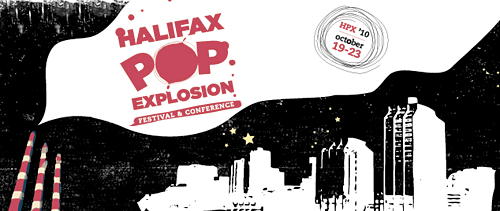 Its that time again!
The Halifax Pop Explosion is here and the Noisography team is going to be working around the clock to bring you daily recaps of the evening's activities and up to the minute updates about show status', line ups, guitar smashings and other HPX shenanigans!
So make sure you stay tuned on the site, the facebook page and especially the twitter account!
So, here are are some HPX essentials to help you plan your musical spectacle of a week:
We will now leave you with 4 videos we shot at last years HPX...
We can't wait to see you out there! Come and say hi if you see us shuffling through the masses!