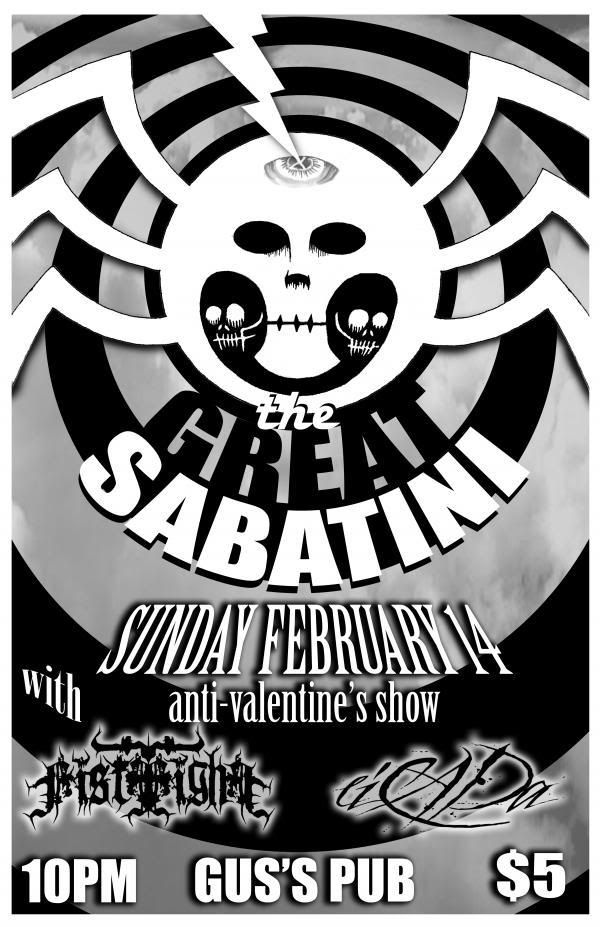 A couple of weeks ago, we were contacted by Tugnut Booking to be apart of the Great Sabatini
(Montreal)
show that is happening on Feb. 14th at Gus' Pub.
We were stoked to be asked, so Dan and I's lovely Valentines Day evening will be filled with Metal!
Cicada, The Great Sabatini & Fistfight!
$5 @ Gus' Pub - 10:00pm
I am collaborating with a friend of mine, Isaac Thompson
(from Unfiltered Smoke)
, for tomorrows Great Sabatini post.
He will be conducting a pre-show interview with the guys which I will be recording along with taking photos of the show.
Its gonna be a big one! So get ready!